Grant strategies to build nonprofit capacity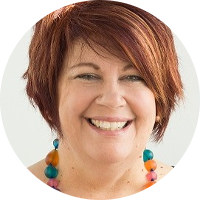 Author: Lindy Fentiman
When I was a child (and secretly as an adult) one of my favourite things was a magic show. I remember all that glamour, mystery, swirling capes and then…poof…a rabbit popped out of the hat at the end!
You may be wondering where all this is going. Well here is the thing. For many years I have been privileged to work in organisations who have a strong sense of purpose and a real drive to deliver services and programs, of any type, which make a difference to our community.
This type of work brings a great sense of satisfaction to those involved but it's often very challenging to demonstrate what great outcomes have been achieved. One of my passions is Monitoring and Evaluation, often referred to as M & E. I can hear you groaning but stay with me now. M & E is all about making the magic happen and it goes something like this:
Why magic?
Over time, organisations doing good work are being asked to be more accountable, more transparent and to clearly demonstrate strong return on investment (ROI) for donors and funders, of any kind, who are wanting to show "this resulted in this" - just like magic.
Preparation, preparation, preparation
Any good magic show comes down to the knowledge and skill of the magician, technique, preparation and knowing what the trick looks like at the end (we will come to that). M & E is just the same. It's critical to select the right tools and frameworks. You must be confident in knowing what you need to do and how you need to do it. Thinking, planning and preparation needs to be incorporated into your program design; tested, shaped, retested, and tossed about until you are confident it aligns with your strategy, purpose and objectives.
This isn't an activity to build in after you win the grant. I have seen this done, but you won't get the best results. M & E is about telling your story and showing donors, funders and clients the outcome of your work, so this equates to time well spent up front. You may need to develop new ways of doing things, invest in upgraded or new software and IT systems, improve your data collection and reporting, train, upskill or reskill your staff and refocus your priorities. These things can be daunting, but the SG team is here to support and advise you.
Background principles, evidence-based research, validated and well tested frameworks provide a strong base from which to build your individualised M & E approach, but the real strength comes in understanding how these can be applied and/or adapted to your program or service and what makes what you do unique. In the end, it will come down to execution, just like a magic trick!
Check out the Evaluation Page for a great summary of M & E tools, definitions and learning opportunities available.
Practice makes perfect
Strong M & E, like any magic, requires practice. It relies on a clear purpose (outcome/s), robust systems and processes, education, staff/team buy-in, change management and the ability to shift shape according to needs of your organisation, service or project.
The more you use M & E, the better you will get. Your systems will improve, data collection will flow, teams will be comfortable to look closely at what they do and make informed decisions based on your learnings. While initially you may introduce M & E as part of a grant application, if you stick with it, over time and with practice, it will become an integral part of what you do, and this is where the real magic starts.
An example to think about…
About 3 years ago I started working with an NFP client who provides community-based health services. They had a clear vision about who they were and what they wanted to achieve but were looking for a way forward to diversify their income base, expand their services and demonstrate success. They had developed some good systems and processes for KPI measurement and reporting, primarily output focused but were beginning to understand more fully the importance of this work.
What happened?
We developed a strategy to leverage off the unique parts of their service and over time, invest in more robust data collection and reporting systems to support innovative program design and evaluation. They stepped out of the usual KPI box and moved boldly into the world of validated tools, trend analysis and measuring real "outcomes", while also supporting managers and staff to understand why this was necessary and manage the change effectively. A few years down the track the impact of this investment, both internally and externally, is clear and they continue to lead in this space.
The final trick!
So, this is the best part! You have done the hard work, a well-constructed M & E framework has been incorporated into the design of your program from the start. Your systems and processes are all set up, you are clear about what data and information you need to collect, when and how so you can track the program rollout, report to your donor or funder, measure your success and meet your deliverables.
The team is on board, they know and understand how it's all working, you are constantly analysing the data and reviewing "the story" to see it unfolding. You are sharing this knowledge, asking for feedback and most importantly, seeing the outcomes demonstrated and come to fruition, and that's the final trick!
Find out more about the Strategic Grants Evaluation Specialist team and how we can help you with your next grant application, program design or project evaluation.
Wherever you are, we can make some magic happen!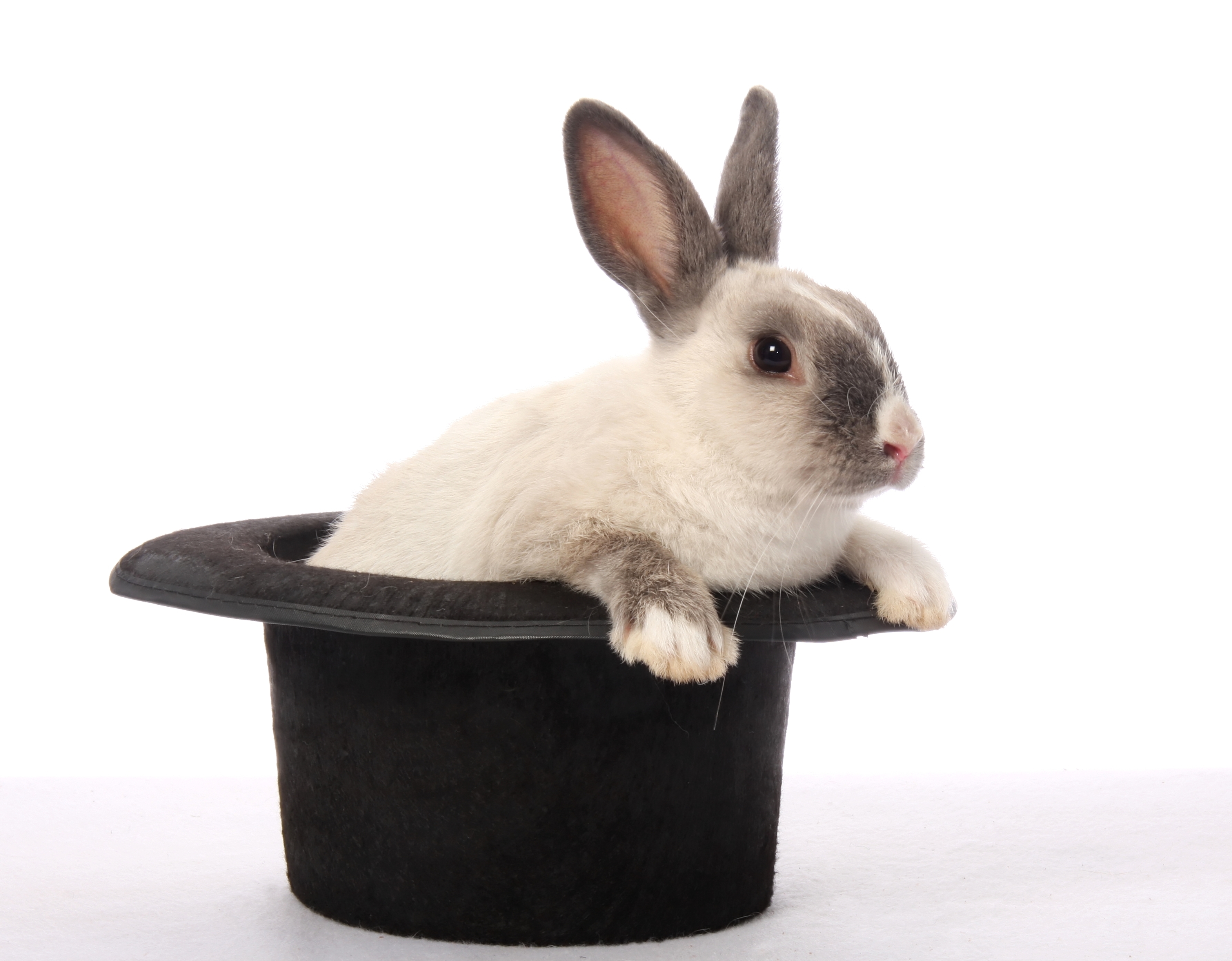 Author: Jo Garner
The Problem
Many of New Zealand's national organisations operate regional offices or divisions that operate autonomously or semi-autonomously. Frequently, in the case of this organisational structure, regional divisions undertake their own fundraising including grant-seeking. This can present challenges when it comes to developing a centralised fundraising and grant-seeking strategy.
Strategic Grants has heard feedback from numerous funders that they have received multiple applications from different divisions of the 'same' organisation, which shows a lack of organisational planning and communication processes and in some cases invalidates all grant applications from the organisation.
The Solution
Strategic Grants can work with organisations with a divisional structure to gather existing knowledge and data on funders, prospective funders and grants practices, and provide the advice and strategies to successfully undertake centralisation of grant-seeking, without disruption to existing funder relationships.
Case Study
Our client operated close to twenty regional divisions, which were each seeking grants for their local division with no coordination between regional offices.
Grant-seeking knowledge, history, data, information and relationships resided with each division's individual fundraisers in various formats: paper-based, digital and in some cases the memory of the fundraiser!
There was no clear picture of what the fundraising practices were in each division and no processes for the divisions to follow in grant-seeking. The significant reputational and financial risk this posed to the organisation had been identified by the Executive who were investigating options for centralising all operations.
In the case of grant-seeking, it was clear there were some significant funder relationships held, but there was no clear understanding of where the strengths and weaknesses lay in past practice or who held those relationships.
The Client faced a considerable risk of diminished income from grants by not capitalising on strengths or addressing weaknesses, and the potential loss of information with the restructure and movement of existing local staff.
Strategic Grants worked with the national office to gather grant-seeking history across the local offices by working directly with each of the local fundraisers. This data was collated and analysed to identify what was needed to build an effective and sustainable grant-seeking strategy under the new centralised structure.
Grants Program Review
A full analysis of strengths, weaknesses, opportunities and threats (SWOT) was carried out through an in-depth research and collation project that collected data on:
· Number of applications submitted per office
· Number of successful applications in each (to get the average % success rate)
· Detail of the process that had been applied in each office through surveys and in-depth interviews with the fundraisers. This was evaluated against what Strategic Grants knows as best practice, informing the SWOT.
Questions included:
o How have funding opportunities been identified?
o Have funders been called before applications submitted?
o Have funders been called on receipt of grant?
o How is the grants activity stored?
o How are accountability dates stored?
o Have all grants been reported to funders?
o What organisational key messaging have they used in their applications?
o Total number submitted over specified time periods
o Success rate
o Funder feedback
Both quantitative and qualitative data was analysed and presented within the SWOT and evaluation report.
Throughout the data collection, grants history was collated into one central spreadsheet, telling us who had funded, how often, how much and showing trends in decreases / increases in funding against sector trends more generally.
The data and subsequent evaluation report provided a clear plan (including ideal resourcing) for what the next steps needed to be to develop a sustainable, centralised and effective grant-seeking strategy.
The report was then presented to the new central fundraising team and leadership at a Grants Program Review Workshop. Consultative and informed decisions were made and a final report on processes to be followed in the new centralised grant-seeking strategy was provided.
Example of outcomes
Following advice that they package projects and apply for larger grants rather than applying for numerous small grants, we assisted our client to apply for a large grant for their national central operational costs, for which they were successful.
To book a consultation with one of our Grants Strategists to discuss the best grants solution for your organisation, please contact us: 09 801 0433 or info@strategicgrants.co.nz