Grant strategies to build nonprofit capacity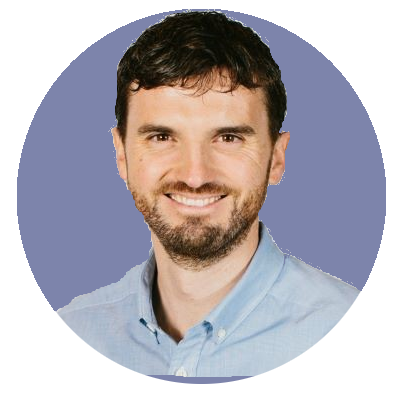 Author: Andrew Callaghan
Being relatively new to the Strategic Grants' team, the plan for my first blog was to layout the foundations of what grant makers want from measurement and evaluation. In reviewing previous Strategic Grants blogs, I came across a similar piece by our Director Jo Garner – "Funders want Outcomes". Almost two years later, there has been some evolution, but certainly no revolution in measurement and evaluation.
Checklist of what Funders Want in Measurement and Evaluation
* Theory of Change
* Evidence your approach works
* Alignment to the grant makers funding focus
* Realistic goals for measurement
Theory of Change
The most fundamental piece of your measurement and evaluation work is your theory of change or logic model. While the actual document or end diagram is incredibly useful, the process in getting to that completed model is where the real value lies. The process of creating your theory of change forces you to understand the environment in which you are working in. You need to know the external factors that will influence your interventions or programs as well as being able to clearly articulate the outcomes you want to achieve and how they relate to your mission.
Developed correctly, the process engages your whole organisation, your stakeholders and the target groups of your programs. The result is a shared resource that guides your work, holds you accountable to stakeholders and allows for continuous improvement, as you compare your outcomes evidence against your theory of change.
Evidence your approach will work
At the beginning of my journey measuring and evaluating, I fell into the trap of thinking you need to prove anything and everything about your organisation's work. There is a smarter and better way! Build on the work of others who have gone before you. You are most likely not the first person or organisation to tackle the issue or need you are addressing and guaranteed not to be the first to use all the different elements of your approach.
Therefore, there is a body of evidence that exists through academic studies, meta-analysis of interventions and other evaluation reports, which can provide solid evidence that an approach works and achieves certain outcomes. So, leverage this data and present it in your own work as evidence via literature review.
You will still need to build your own body of evidence that you are achieving these outcomes in your programs through monitoring progress and addressing any specific adaptations or changes that you have made to suit your target group.
How your project aligns to the funder's priorities or funding focus
Funders have their own unique set of funding priorities or preferences. It is vitally important that you align your proposed projects to objectives and can demonstrate how you are helping them fulfill their goals.
You therefore need to be confident that your program's outcomes and evidence base are credible and realistic. That does not mean you alter them each time you approach a funding opportunity, but you should make it easy for funders to understand how your project helps them in achieving their goals.
Philanthropic funders, particularly Private Ancillary Funds (PAFs'), will most often have a mixed portfolio of types of projects they support, and some will be willing to fund innovative and unproven approaches if the returns of it being successful are worth the risk. Trust and Foundations often see their role as venture capitalists for the not-for-profit sector, whose support can be used to leverage further investment from government and other funding bodies, to scale interventions.
Realistic Goals for Measurement
When applying for grants, it's important to have realistic goals for measurement of outcomes. One of the key criteria that funders will base their decision on, is the outcomes you commit to. If you commit to a complex evaluation with large sample sizes, this is their expectation in the reporting.
Secondly, evaluation plans need to be relative to the project. Outlining the use of pre and post testing of participants and having a control group is probably over doing it for a small program contribution grant but would be a must for an unproven approach involving significant investment.
Funders also want you to be honest with your reporting. There is no value for anyone in disguising or omitting evaluation data from reports. The key is to use evaluation to continually adapt and refine your intervention to maximise its impact and address any negative outcomes that arise. Report your outcomes and engage funders in the work you are doing. Remember, many funders are prepared to fund the evaluation of your work as part of the grant request.
Journey to Impact Measurement
Measurement and evaluation are essential for both the grant maker and the grant recipient. I would highly advise being proactive in talking to funders about measurement and evaluation. With a strong culture of measurement in your organisation, you will meet and most likely exceed the expectations of funders.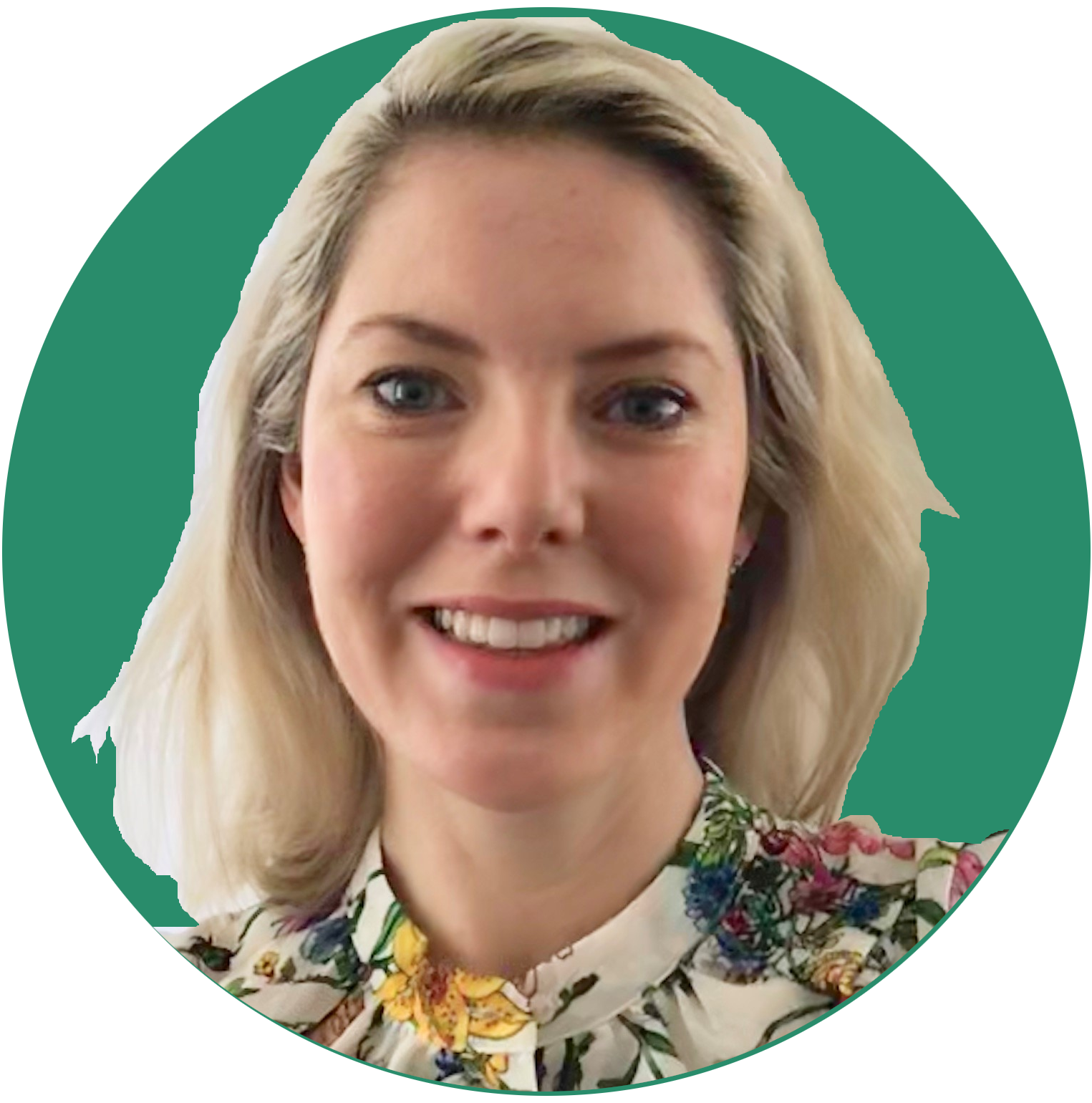 Author: Alicia Edwards
The Generosity Forum 2020 presented by F&P (Fundraising and Philanthropy) went virtual and was held on Tuesday 5th May. From the comfort of our home offices, I joined many other delegates who gathered virtually to learn more, be inspired and come away with confirmation that we are doing things well, or a resolution that we will change status quo and work harder to makes things better.
Upon reflection, I am prouder than ever to be working in an incredibly rewarding philanthropic sector.
Key discussion points from two sessions
In the first session I attended, The philanthropic imperative to address climate issues, panellists Hayley Morris, Executive Director, Morris Family Foundation & Morris Group Holdings and David Ritter, CEO, Greenpeace Australia Pacific discussed the critical importance of increasing the philanthropic contribution to tackling global warming and prioritising root causes of the climate emergency through advocacy.
Morris Family Foundation place great emphasis on investing in the people leading and running non-profit organisations. And whilst they don't request pitches, the Foundation asks each contact to meet the family. Advice from David Ritter on this matter, was to prepare to be vulnerable in your pitches and discussion with funders.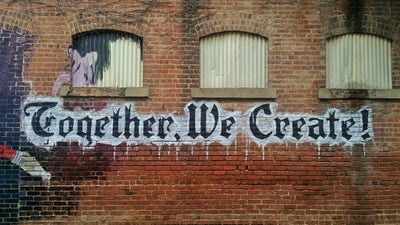 As a grant-maker, Hayley Morris clearly demonstrated true engagement and thorough knowledge of the programs that her family foundation support. Morris has a deep understanding for the specific projects and services being delivered by the grantees and there is a strong reciprocal relationship between organisations like Greenpeace and Morris Family Foundation that has been built over many years.
The second session, Guide Dogs Victoria – the power of philanthropy to leverage government support was yet another brilliant forum. Delegates heard from Karen Hayes, CEO of Guide Dogs Victoria (GDV) and a stellar panel of funders including Vedran Drakulic, Gandel Philanthropy, Alberto Furlan, Senior Program Manager, The Ian Potter Foundation and Paul Wheelton, Wheelton Philanthropy.
When GDV set out to raise over $23 million for an innovative new sensory campus, it knew it would need to secure significant philanthropic and government support. The 'world-first' sensory campus, which includes new social enterprises to provide ongoing revenue, excited and attracted the likes of Gandel Philanthropy, The Ian Potter Foundation and Wheelton Philanthropy.
This forum did not disappoint and was in fact, as the conference description said, an excellent case study with learnings on philanthropic collaboration, how to approach government, and the power of a big idea.
Grant-seekers take note!
Paul Wheelton at Wheelton Philanthropy commented on what stood out for this successfully funded capital project. GDV's different revenue streams now place this non-profit organisation in a sustainable long-term position with social enterprises such as a café, specialist rooms for rent and a veterinary clinic to diversify its revenue streams. More NFP's need to be more innovative and start up income sources like GDV has to remain viable and attractive to Government and other private funders.
The Ian Potter Foundation was also invited to be involved with GDV's project. Whilst they have been granting to the organisation for about 20 years (take note of a great funder relationship!), it was the vision and presentation from the CEO that attracted The Ian Potter Foundation to get on board.
Alberto Furlan (The Ian Potter Senior Program Manager) shared key suggestions on how to pitch a submission to a foundation like The Ian Potter Foundation. The 3 key things in a 10-minute pitch include:
The why and the need for your project. Why will this project help you to make the next step in the service delivery of your organisation?
Clearly articulate the capacity to deliver the project. That goes for all elements of the organisation. Be really clear you can deliver.
The delivery of the presentation. Needs to be clear, concise and have heart. Show your certainty that with funding, your organisation can deliver.
Learnings
The Generosity Forum reiterated that we not only have incredibly generous philanthropic funders in Australia and New Zealand, but more so, they are approachable, supportive and are here to work in partnership to make this world a far better place.
* It is important to be humble in your pitches to Funders. They need to know the leaders of for-purpose, charitable organisations are invested for the right reasons. Present with a balance of heart and head.
* Sustainability is a must. What innovative programs are you planning on delivering to diversify your funding streams over the longer term?
* Have you got funding secured from other philanthropists or government?
* Funders talk. Don't underestimate connections. Ask your first funding source if they can introduce your project to other funding bodies.
* A long fundraising journey is never going to be easy. But have patience, be strategic and never underestimate your relationships. Pick up the phone and build your relationships today.
To sum it all up, this year's Generosity Forum really confirmed what we, at SG know are the absolute must do's to fulfil your mission and make an impact. If you haven't already, please read our other Blog, The Must do's for 2020 Grants Success.