Grant strategies to build nonprofit capacity
Author: Karleen Gwinner
How do you build your organisations capacity to learn so you actually increase the ability to achieve your mission and the results you want to achieve?
Learning relates to your evaluation
Great monitoring and evaluation (M&E) help us to pivot in response to the strengths and weaknesses; the problems and the successes, of a program while it is being delivered. When M&E is properly employed, we engage in action learning. We can develop creative, flexible and successful strategies to pressing problems and respond to issues as they emerge.
The backbone of M&E
Prior to planning an effective M&E you need to make sure there is clarity around the impact of your programs (and not just the outputs). This should be built on the needs and/ or issues you are addressing. Clearly defined outcomes and outputs are the backbone of program monitoring. They will help to guide active learning and simplify the evaluative process.
With the backbone in place, it is time to connect the muscle
The muscle helps you to flex your backbone - through active learning. The muscle is built by asking the important questions…the most powerful questions. THE question your program is really sitting with. What is the tricky thing you are trying to figure out in order to make change work?
Powerful questions generate enthusiasm to generate the answers. They spark inquiry with your stakeholders, staff and participants. A powerful question will link what happened in the past to what needs to be done in the future.
A good powerful question is linked to a program's efficiency, effectiveness, outcomes and impact.
Action oriented and forward-thinking questions ask 'What would it take to…' OR 'What is the action we could do that will lead to this?'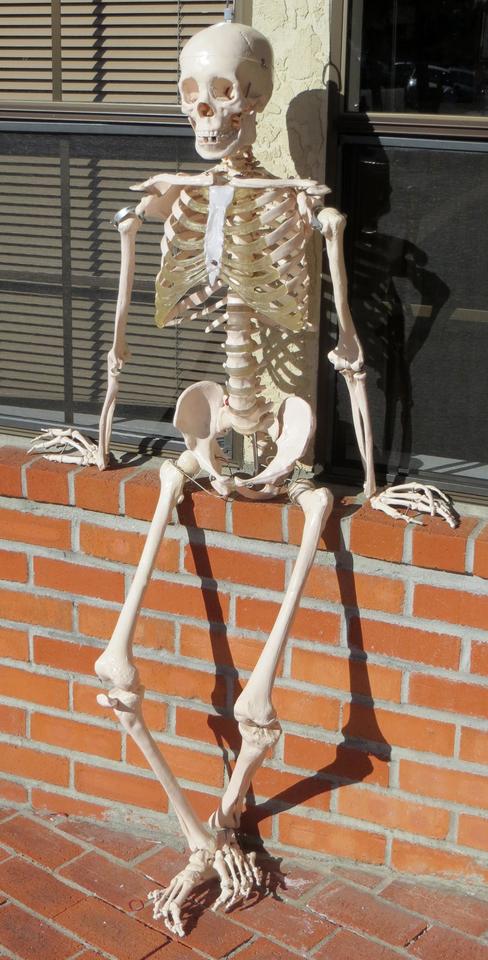 Powerful questions need to be focused and specific.
Powerful questions are:
* open-ended- that is, it will typically not have a single final and correct answer
* forward thinking
* able to spark discussion and debate
Powerful questions will require support and justification, not just an answer.
One final tip
To help you develop powerful questions - imagine scenarios that help you check the usefulness and relevance of the question (is it specific enough, can you answer the question with the resources you have) and that it covers the range of outcomes or issues you want to change.
In short - powerful questions will help you accomplish learning and improve practice and program delivery. The most effective evaluation is that which encourages, and rewards effective practice based on clearly defined outcomes.
To learn more, check out our Fund-amentals of Evaluation Webinar – available here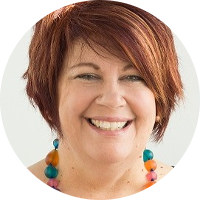 Author: Lindy Fentiman
When I was a child (and secretly as an adult) one of my favourite things was a magic show. I remember all that glamour, mystery, swirling capes and then…poof…a rabbit popped out of the hat at the end!
You may be wondering where all this is going. Well here is the thing. For many years I have been privileged to work in organisations who have a strong sense of purpose and a real drive to deliver services and programs, of any type, which make a difference to our community.
This type of work brings a great sense of satisfaction to those involved but it's often very challenging to demonstrate what great outcomes have been achieved. One of my passions is Monitoring and Evaluation, often referred to as M & E. I can hear you groaning but stay with me now. M & E is all about making the magic happen and it goes something like this:
Why magic?
Over time, organisations doing good work are being asked to be more accountable, more transparent and to clearly demonstrate strong return on investment (ROI) for donors and funders, of any kind, who are wanting to show "this resulted in this" - just like magic.
Preparation, preparation, preparation
Any good magic show comes down to the knowledge and skill of the magician, technique, preparation and knowing what the trick looks like at the end (we will come to that). M & E is just the same. It's critical to select the right tools and frameworks. You must be confident in knowing what you need to do and how you need to do it. Thinking, planning and preparation needs to be incorporated into your program design; tested, shaped, retested, and tossed about until you are confident it aligns with your strategy, purpose and objectives.
This isn't an activity to build in after you win the grant. I have seen this done, but you won't get the best results. M & E is about telling your story and showing donors, funders and clients the outcome of your work, so this equates to time well spent up front. You may need to develop new ways of doing things, invest in upgraded or new software and IT systems, improve your data collection and reporting, train, upskill or reskill your staff and refocus your priorities. These things can be daunting, but the SG team is here to support and advise you.
Background principles, evidence-based research, validated and well tested frameworks provide a strong base from which to build your individualised M & E approach, but the real strength comes in understanding how these can be applied and/or adapted to your program or service and what makes what you do unique. In the end, it will come down to execution, just like a magic trick!
Check out the Evaluation Page for a great summary of M & E tools, definitions and learning opportunities available.
Practice makes perfect
Strong M & E, like any magic, requires practice. It relies on a clear purpose (outcome/s), robust systems and processes, education, staff/team buy-in, change management and the ability to shift shape according to needs of your organisation, service or project.
The more you use M & E, the better you will get. Your systems will improve, data collection will flow, teams will be comfortable to look closely at what they do and make informed decisions based on your learnings. While initially you may introduce M & E as part of a grant application, if you stick with it, over time and with practice, it will become an integral part of what you do, and this is where the real magic starts.
An example to think about…
About 3 years ago I started working with an NFP client who provides community-based health services. They had a clear vision about who they were and what they wanted to achieve but were looking for a way forward to diversify their income base, expand their services and demonstrate success. They had developed some good systems and processes for KPI measurement and reporting, primarily output focused but were beginning to understand more fully the importance of this work.
What happened?
We developed a strategy to leverage off the unique parts of their service and over time, invest in more robust data collection and reporting systems to support innovative program design and evaluation. They stepped out of the usual KPI box and moved boldly into the world of validated tools, trend analysis and measuring real "outcomes", while also supporting managers and staff to understand why this was necessary and manage the change effectively. A few years down the track the impact of this investment, both internally and externally, is clear and they continue to lead in this space.
The final trick!
So, this is the best part! You have done the hard work, a well-constructed M & E framework has been incorporated into the design of your program from the start. Your systems and processes are all set up, you are clear about what data and information you need to collect, when and how so you can track the program rollout, report to your donor or funder, measure your success and meet your deliverables.
The team is on board, they know and understand how it's all working, you are constantly analysing the data and reviewing "the story" to see it unfolding. You are sharing this knowledge, asking for feedback and most importantly, seeing the outcomes demonstrated and come to fruition, and that's the final trick!
Find out more about the Strategic Grants Evaluation Specialist team and how we can help you with your next grant application, program design or project evaluation.
Wherever you are, we can make some magic happen!