Grant strategies to build nonprofit capacity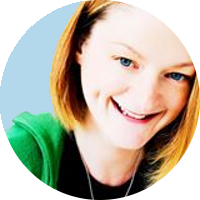 Author: Ruth Button
So you are writing your grant application, you're sailing through the organisation and project questions and feel like it is going ok, then 'BAM' up pops this question:
What are the expected outcomes of your project?
Funders asking for outcome information is nothing new, however, based on our experience of critiquing grant applications, it is still one of the most common questions that grant seekers get confused with - the difference between OUTCOMES with OUTPUTS.
Here is an explanation to help differentiate between an outcome and an output.
Outputs
Outputs are the activities or services you will provide, deliver, produce, build or do.
As a shortcut to help you remember, it can help to think of this as outputs = activities/services.
For example, delivering a number of products, facilities, training, publications, projects, activities, research or workshops are all outputs.
Some funders ask applicants to break this down further, into activities AND outputs – an example of this could be an activity of delivering counselling sessions and the output would be 10 people receive counselling.
Outcomes
Outcomes are the specific changes that result from your project.
It can help to think of it as outcomes = results/changes.
For example, improved health, new skills or more confidence are all outcomes. Use words of change, such as: 'more', 'better', 'less' or 'improved'. Also remember to link your outcomes back to your responses about why your project is needed.
Depending on your project, outcomes can occur at different levels of the community – some examples….
Individuals & families: Fathers improve their parenting skills resulting in stronger family relationships
Communities: Fewer young people involved in criminal or anti-social behaviour as a result of participating in a range of positive activities
Organisations: Charities have greater skills and capacity to meet local needs
Systems & structures: Decrease in congestion city-wide from an increase in cycle routes. (Ref 1#)
Let's use the analogy of baking a cake to better explain – check out the image below (Ref 2#)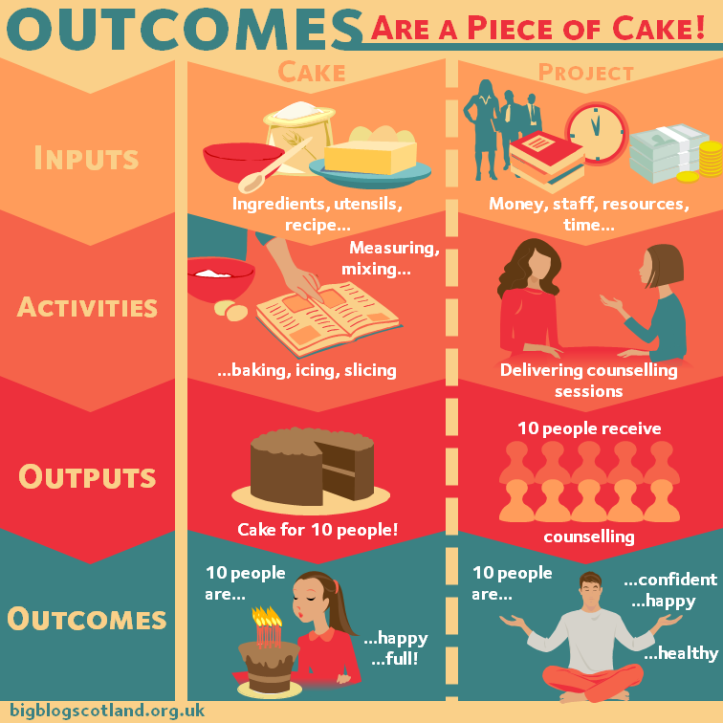 Why is the outcome question so important?
Funders often ask this question because it demonstrates that the organisation has identified the need, how to meet that need, and what your program hopes to achieve for the end beneficiaries. It also helps funders to quickly understand and assess the program; and gives the funder and organisation an agreed framework to monitor progress if the project is funded. In short, it helps you to focus on what the program strives to achieve and explain to the funder why your project should be funded.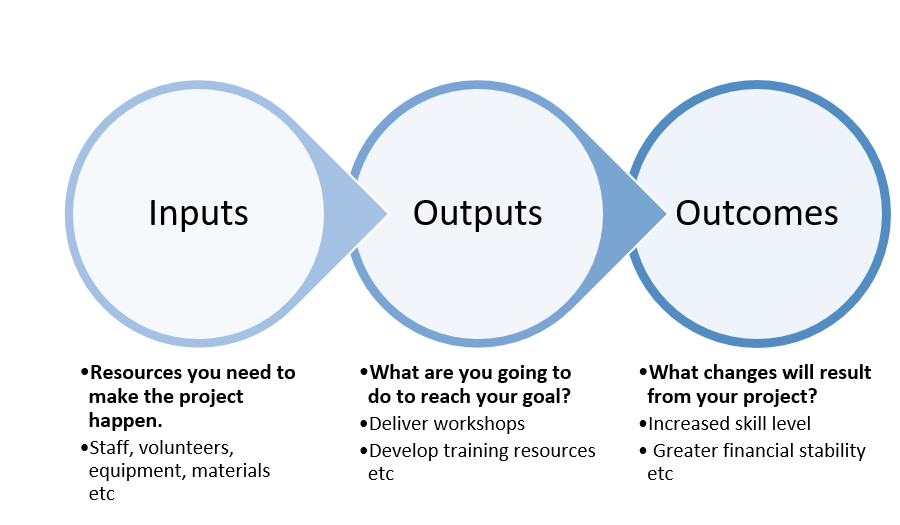 People often confuse outputs and outcomes, but the examples above will help you differentiate between the two and be better informed to respond to the question in future applications.
If you would like grant writing or critiquing support, be sure to contact us.
References
1# Big Lottery Fund – archives
2# National Lottery Community Fund Scotland blog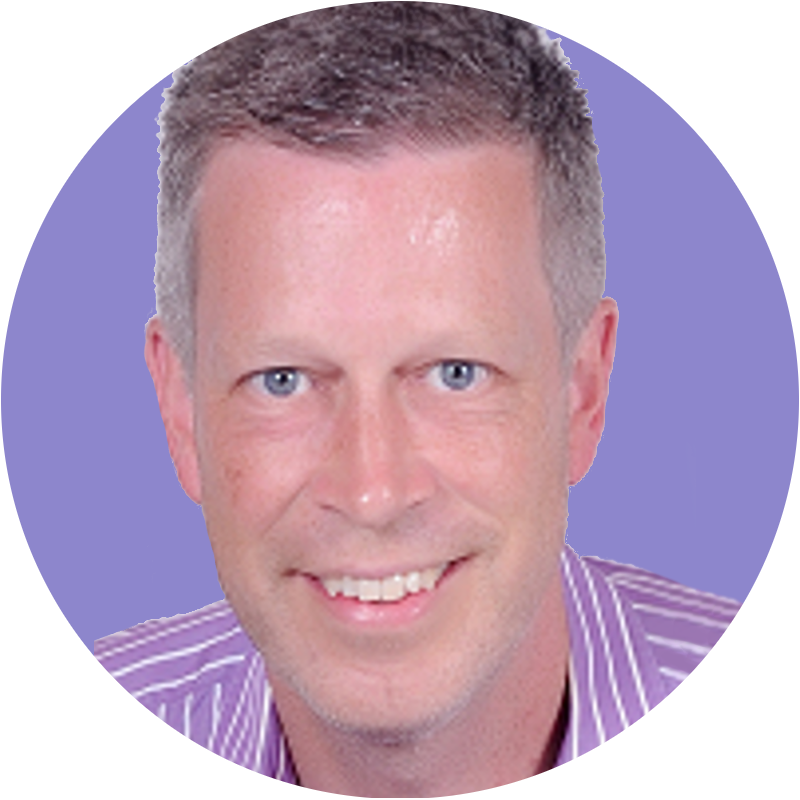 Author: Andrew Thompson
Good record keeping is critical in maintaining your organisational knowledge – and vital to a successful grants program.
Picture this scenario…….
You've started in your new role as the Trusts and Foundations Manager.
It's your third day in the job and a colleague comes to you with "by the way, our final project report to the funder is due at the end of the week!".
Project Report?
Funder?
Who?
What?
Organisational knowledge?
You scramble through the pile of sticky notes left by the previous incumbent. You delve into the depths of the computer server, searching for any clues of what you need to report on.
What was the project name?
Who were the key staff involved?
Where did they record the expected outcomes?
At this stage, just the name of the key contact at the Funder would be a great start!!!
As I observe organisations who are successful in their grant seeking, a common thread is that they can accurately monitor, track and report on where each project is up to and how the grant funding is being utilised.
It's important to record your grants history, past and present, into a centralised location – document or database. Details such as:
* Funder relationship – existing relationships or networks; has the Funder supported your organisation before? What conversations have been had with the Funder?
* Which project you applied for – project name, ask amount and relevant program delivery staff
* Which grant was applied to – the funder may have multiple grant rounds
* The status of each application – prospect, submitted, successful, unsuccessful
* The date the application was submitted
* If successful, what date the funds were received and;
* the due date of the acquittal / funding report
* Feedback on the application – if provided
Not only will this information assist you in developing and maintaining a relationship with your funders; it will also ensure you can produce the relevant data when preparing funder reports, board reports and annual reports.
Time and again, I support people that have recently commenced with an organisation who subscribe to GEMS (Grants Expertise Management Systems) - it's a great part of my job when new users of the system discover all of the relevant project information has been recorded in one centralised database.
No need to scramble through a pile of sticky notes – all the information needed is accessible and easy to find!!
If you would like to understand how you can better manage your organisations knowledge, check out our GEMS Demonstration online or contact us for more information.