Let's capture the value your programs deliver in achieving your mission!
But first…take our Evaluation Readiness Quiz!
Grant-Seeking Review
Need to gain insights into the performance of your Grant-Seeking Program?
Strategic Grants will work with your organisation to examine past grant-seeking practices and results.
A full analysis of Strengths, Weaknesses, Opportunities and Threats (SWOT) will be carried out through an in-depth research and collation project.
Data will be examined to provide insights on who has funded what, how often, how much and trends in decreases / increases in funding that we can measure against sector trends more generally. (Strategic Grants has sector trend information to measure against).
Questions informing the review will include:
– How have funding opportunities been identified?
– Have funders been called before applications submitted?
– Have funders been called on receipt of grant?
– How is the grants activity stored?
– How are reporting dates stored?
– Have all grants been reported to funders?
– What organisational key messaging have they used in their applications?
– Total number submitted over specified time periods
– Success rate
– Funder feedback
The data and subsequent evaluation report will provide a clear plan (including ideal resourcing) for what the next steps need to be to develop a sustainable, centralised and effective grant-seeking strategy.
A pre and post survey will help you monitor whether you are achieving your funded goals and objectives. It will help prove capability, document the outcomes and potential impact, and can be used in creating a case for further funding and support.
The tool includes two surveys with up to ten questions each, customised to an evaluation criterion:
– The pre-questionnaire is given to participants in advance of the project or intervention, to establish baseline information about the participants' knowledge, expectations and aspiration.
– A post-questionnaire delivered near the end of the project is given to rate the effectiveness and outcomes of the project aligned to the evaluation criteria.
A report is provided that summarises the results from the data collected in the pre-post questionnaires to inform decisions and future investment.
Designing a new program or service can be both challenging and rewarding. Its challenging because you may be unsure if you have designed it well but also rewarding to see how it delivers what you hoped.
Put simply, it's a considered and collaborative process focused on creating optimal outcomes. An understanding of all the situational factors, resources and infrastructure required is critical, as well as an appreciation for the data collection and information you will need to demonstrate your success.
Designing new projects can be like putting the pieces of a large and complex jigsaw puzzle together. To ensure your projects are underpinned by evidence, we offer an evidence-base review service.
We scan your organisation's data to draw on the evidence of need, and examine relevant literature to summarise and review current knowledge on the issue your project is seeking to address. An evaluative report will be provided that provides the evidence to support your project need and design.
Monitoring and Evaluation Framework
A well thought out monitoring and evaluation framework is essential to evaluate the outcomes you hope to achieve and identify targets needed to: measure success, track progress and be able to pivot when projects aren't meeting Key Performance Indicators (KPIs).
We will design a realistic framework to help you monitor and measure outputs, outcomes and (potential) impact over the course of the project. Funder reporting requirements will be built in to ensure you are capturing the right data that meets and exceeds funder expectations.
A monitoring and evaluation framework will help you to:
– Incorporate your evaluation framework at project design and planning stage
– Clarify the goals and objectives
– Identify variables that may influence the outcomes
– Adhere to guidelines for ethical evaluation
– Gather and store data responsibly and securely
– Systematically monitor and analyse information in support of your work, and
– Prepare reports that present the relevant data to your funders.
We will work with relevant staff in your organisation to create a program logic. Program logics are essential in assisting project planning and evaluation design.
Your program logic describes the inputs required to implement the strategies that are required to deliver the outputs, outcomes and predicted impact. It also identifies any assumptions and theories that underpin the way the program is expected to function. It tells the story of how the program will work.
During a half-day on-site workshop, we will work with key program staff and stakeholders to:
– Identify need and aims
– Develop an outcomes hierarchy
– Identify deliverables, and
– Review the current situation.
Subsequent to the workshop, a report will be provided containing a program logic. This will form the basis for developing a monitoring and evaluation plan, that will strengthen program design – all essential for ensuring a successful grant-seeking strategy.
A rigorous service-based program evaluation will provide independent and objective perspective on your program services. A service-based program evaluation is about quality assurance and asks is your program or practice effective and what needs to change. A service-based evaluation can be used to:
– Support applications for new or continued funding
– Secure support from stakeholders and the community
– Improve staff performance and management, and
– Contribute to the broader evidence-base about what does and does not work for clients and providers regarding specific issues and experiences.
A service-based program evaluation may include:
– Design of evaluation framework
– Online questionnaires delivered at fixed time points during project evaluation (mixed methods e.g. quantitative/qualitative)
– Brief structured interviews
– Analysis of relevant organisational data (specified and 'limited'), and
– Review of best practice literature.
Additional evaluation methods and services we can provide might include:
– Control groups
– Focus group
– Participatory designs
– Longitudinal studies
– In-depth interviews, and
– Funder report writing.
Customised External Evaluation
There are several types of evaluations that can be conducted. Some of them include the following:
– Formative evaluation ensures that a program or program activity is feasible, appropriate, and acceptable before it is fully implemented.
It is usually conducted when a new program or activity is being developed or when an existing one is being adapted or modified.
– Process/implementation evaluation determines whether program activities have been implemented as intended.
– Outcome evaluation measures how well the program is performing against the indicators, and
– Impact evaluation assesses the longitudinal effects of your program and / or organisation.
Strategic Grants' evaluation team understands the unique needs of nonprofits to develop and implement high quality, robust evaluations at the organisational and program level.
We work closely with our nonprofit partners to plan and deliver evaluations that exceed funder expectations and provide performance insights that determine how to best use resources to meet mission.
Our team is experienced in using a wide range of engagement and evaluative methods. We ensure the service development and delivery of programs and practices, are informed by evidence-based principles.
Our extensive and current knowledge of Government and Philanthropic funder requirements and trends make Strategic Grants a unique provider in the evaluation field. We have a proud history of collaboratively working and co-presenting training with numerous funders in Australia and New Zealand, as well as with Philanthropy Australia and Philanthropy New Zealand, to help build the capacity of the nonprofit sector. (Read more here).
Strategic Grants has in-depth knowledge and understanding of various types of evidence that can be used to test nonprofit program objectives. Through our training, advisory and writing work with hundreds of nonprofits, we have supported organisations to:
Identify and provide evidence of project need
Review literature on like interventions to provide evidence of theory of change
Use program logics in the planning of projects
Differentiate outputs, outcomes and impact and the best methods for data capture for each.
Provide rich qualitative data on the benefits of programs when reporting to funders, in addition to quantitative output data
Set SMART Key Performance Indicators (KPIs) for organisational efficiency and effectiveness
Interview beneficiaries and other key stakeholders to provide rich data for funder reports, case studies and Case For Support documents.
Not only do our team of evaluation experts have a wealth of experience in working with funders and across the many nonprofit sectors, their knowledge and skills also span:
Strategic and evidence-based decision making
Demographic trend analysis
Academic social, health and education research
Cost benefit analysis
Literature reviews
Narrative-based case study reporting
Graphical representation of quantitative data
Development of monitoring and evaluation frameworks
The team is experienced in delivering a range of methodological evaluation designs.
Jo Garner, Director
Jo's ability to synthesise key information into a strong, succinct report that is relevant to the stakeholder for whom it is being prepared and presented, ensures the content is always relevant and meets the objectives of the evaluation project.
Jo is experienced and skilled in project needs analysis and research, literature reviews and strategic planning including KPI setting. Jo has worked with numerous nonprofits to identify and manage missing elements in nonprofits' performance measurement and evaluation processes in order to build their capacity to run a sustainable and effective funding program. Jo has worked over two decades to build the capacity of nonprofits to be ready and able to win grants, and holds a BComm in Marketing and IT. Read Jo's bio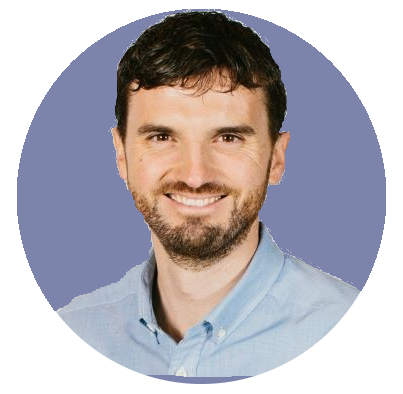 Andrew Callaghan
Andrew has been working in the field of evaluation and social impact measurement for over ten years. He was involved in the development of the first UK Social Value Bank and was responsible for embedding the measurement approach across Knightstone Housing, one of the largest social housing providers in the UK with over 11,000 properties and 27,000 residents. Andrew has held such positions as Impact Evaluation Manager for the Karrikins Group in Australia and led evaluation and impact measurement projects for clients in New Zealand such as ASB, Ministry of Business, Innovation and Employment and Auckland Kindergarten Association to name a few. Read Andrew's bio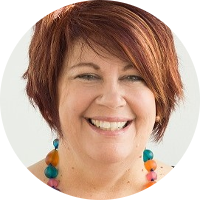 Lindy Fentiman
Lindy Fentiman, Director of TOG Consulting, brings extensive experience in the planning, design and evaluation of services and programs in the primary health care and community services sector. As part of the Strategic Grants team, Lindy can lead organisations to achieve their operational and strategic objectives, developing responsive and flexible approaches to service delivery, program planning, design and evaluation. Read Lindy's bio
Get in touch to discuss your needs with a Strategic Grants Evaluation Specialist.