Grant strategies to build nonprofit capacity
The team of fundraising and writing professionals that make up the Strategic Grants family have a genuine interest and passion in seeing the missions of nonprofits fulfilled, and the sector strengthened.
We immerse ourselves in the causes of the organisations we work with to understand them inside and out and be able to provide comprehensive grants support. We're proud that many of our clients consider us an extension of their organisations.
We also maintain our high level of involvement and connection with the nonprofit sector as a whole. You'll find us at fundraising conferences and professional development events. We are organisational members and partners of FIA, FINZ, Philanthropy New Zealand and Philanthropy Australia.
Click on the portraits to read more about each of our team members or scroll down!
Jo

Ruth

Andrew

Bianca

Craig

Alicia

Andrew

Alissa

Lindy

Dexter


Emma

James

Elisha

Josh

Lauren

Luci

Lucy
---
Ruth Button, Grants Strategist, Auckland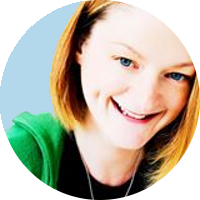 How did you arrive at Strategic Grants?
A chance meeting with Jo Garner at a Philanthropy NZ event back in 2014 put Strategic Grants firmly on my radar. Having been a Grants Fundraiser for over 10 years the work that Strategic Grants was doing to help organisations develop sustainable grants programmes made perfect sense to me. So, when the opportunity arose to join the Strategic Grants Team I jumped at the chance.
What do you love most about your job?
I love having the opportunity to work with a wide range of charities and funders, supporting different causes both locally and nationally, and to be a part of making a difference to people's lives through that.
What besides your job do you love doing the most?
Spending time with my family – I have two very active young children. In my free time I can often be found on the side line at my kids' soccer matches (trying to not to shout too much), escaping to the beach, learning Japanese and trying very hard to play the guitar in tune.
Favourite quote?
Life is a journey not a destination - Ralph Waldo Emerson
Credentials and experience
Bachelor of Arts in Modern Languages, Business & IT
Graduate Diploma in Psychology
Postgraduate Certificate in Education
I have over 15 years' experience working as a fundraiser in the UK and New Zealand. My work with charities has always involved grants fundraising and I have extensive experience of managing grants programmes from initial planning, application writing through to final grant reporting. I have managed grant programmes of organisations undergoing significant organisational changes from internal restructures to external national mergers. I like to use my knowledge and skills gained through my work to make a positive difference in the community and this position with Strategic Grants, being part of the bridge between grant makers and grant seekers, enables me to do that.
---
Jo Garner, Director Strategic Grants

How did you arrive at Strategic Grants?

After stumbling into fundraising in 1994, following completion of a Commerce degree in Marketing and IT, and working two years in hospitality marketing and events, I knew I had found the profession for me! After leaving a fulltime fundraising job with the Mater Foundation in Brisbane to take maternity leave, grant-writing consulting opportunities were presented.

Very quickly I realised that there is far more involved in grants success than just writing an application. In 2009, Strategic Grants was born. I am so proud of the team of equally passionate and exceptionally well qualified people that work together with me to enable nonprofit capacity building and grants success across Australia and New Zealand.
What do you love most about your job?
What can be more inspiring and motivating than having the privilege of working with hundreds of nonprofits, helping them build their capacity and seeing them deliver vital projects to achieve their mission? Whether it be saving the lives of animals, babies, children, or adults, saving our environment or enabling participation in and appreciation of the Arts or sports, for me, going to work every day is both challenging and rewarding. But most importantly, it's great fun. I feel so lucky, too, that I love my job!
What besides your job do you love doing the most?
Nothing is more important to me in this world than my amazing children, Benjamin and Lucy. They inspire me to be the best person and mother that I can be. Spending time with them, other family and my treasured friends, are my favourite things. I LOVE the ocean. Nothing soothes my soul more than being on, in or by the sea.
It has also been said that I love to party. That may be true…
Favourite quote?
"Live life to the fullest!"
Credentials and experience
BComm (Marketing & IT), CFRE, FFIA.
Jo has written literally hundreds of grant applications and has project managed the development of successful government tenders up to $50M and Social Benefit Bond submissions. This has included facilitating the project planning process.

In addition to strong communication skills, her key experience and strengths lie in the ability to apply strategic thinking and solutions on hearing an NFPs challenges and helping them develop the right solution to build their capacity and sustainability. Jo is a regular presenter and trainer and always receives excellent feedback and evaluation scores for her facilitation of strategic planning workshops and delivery of training and education.
Jo is also the Australian and New Zealand Ambassador for the IFC (International Fundraising Congress). Check out Jo's take on IFC here.
If you have any enquiries about IFC get in touch with Jo at jo@strategicgrants.com.au
---
Bianca Williams, Grants Strategist
How did you arrive at Strategic Grants?
I was first introduced to Strategic Grants when I was working in a nonprofit as the Grants Coordinator. I had a meeting with Jo to discuss ways that SG could support me in my role – after that meeting, I knew I wanted to work with Jo and the SG team. Soon after, I contacted Jo and started the conversation of future employment….. 5-years later, I still love being part of the SG team.
What do you love most about your job?
Working alongside the nonprofit sector provides insight into the impactful and genuinely charitable initiatives within our community. Contributing to organisations' capacity to deliver these initiatives through funding opportunities is incredibly rewarding, and continues to be my motivation. Being witness to the passion, integrity and dedication of individuals in the sector is truly inspiring.
What besides your job do you love doing the most?
Both family and travel play an important role in my life...and if I can mix the two, all the better! Being a mother is a true privilege, of which I love every single moment. Together with my partner, we ride the rollercoaster of parenthood with a high pitched scream of delight!
Travel has been a part of my life since I donned the backpack at age 19 and ventured overseas. Personally, the experience of arriving to a country where every sense is activated, you're engulfed in a language you don't understand and your concept of culture is totally revamped....is my idea of a phenomenal holiday.
Favourite quote?
"Be the change that you wish to see in the world" - Mahatma Gandhi
Credentials and experience
Prior to starting with Strategic Grants, I committed 13+ years of my career working in the nonprofit sector through various marketing, fundraising, business development, event management and grant writing roles. With a Bachelor of Business (Marketing) under my belt I have had the extraordinary experience of working with the Make-A-Wish Foundation, MS Queensland, Mater Foundation, Camp Quality, Youth Enterprise Trust and the Australian Red Cross. The experience of working in state-based, national and international charitable organisations has provided me with valuable knowledge in how to identify funding opportunities and package project details accordingly to ensure the best possible chance of success.
---
Craig Hunter, State Manager & Grants Strategist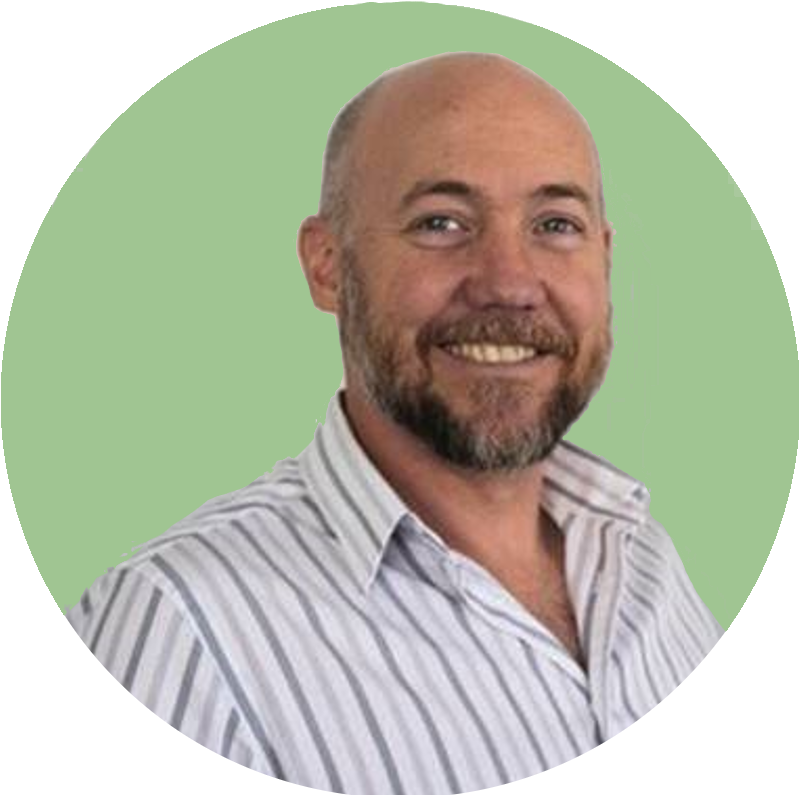 How did you arrive at Strategic Grants?
I was working in a large nonprofit organisation managing a team of people who were drowning in spreadsheets, timetables and applications, while also trying to nurture relationships with funders. I thought there must be a better way, and there is. As soon as I came across Strategic Grants, I knew I wanted to be a part of it.
What do you love most about your job?
I enjoy working with a variety of organisations who, while very different all share a passion and focus on excelling at what they do and do the best for the groups they help. I love the fact that I can learn more about how groups help homeless people, sick children, the environment or fund medical research. I like knowing if I am interested in the work a nonprofit group does I can pick up the phone and talk to them about what we do to see if we can be a part of their work.
What besides your job do you love doing the most?
I love it when my kids go to bed, the time of the evening we can relax. I love weekends at the beach with my family, summer and winter. I love walking with my wife and boys, that easy conversation that a nice walk brings on. I love riding my bike; it is the only exercise I do. And I like home maintenance and renovations, knocking down walls, rebuilding them, putting in a new kitchen, but I don't like the painting.
Favourite quote?
The world we see with our eyes is not the whole truth. Dreams and visions are just as real as matter. -Ian McGuire, The North Water
Being a father, having an heir, seem to add an extra dimension to David. - Geraldine Brooks, The Secret Chord
Credentials and experience
I have a Bachelor of Communication with a double major in Journalism and Public Relations. I worked in media, publishing and business development for 20 years before moving into nonprofits. I have worked with small nonprofits, mentored groups for local councils and managed a successful trusts and foundation team within a large aged and disability service provider. I have developed successful grant programs, managed project development and implementation and nurtured funder relationships. I have seen how hard it is and how many resources are used to maintain a successful grants program without the right tools.
---
Andrew Thompson, GEMS Manager

How did you arrive at Strategic Grants?
I had been looking for a new opportunity and my next adventure, specifically around the not for profit sector and when I noticed the job ad, I thought "Wow! That job is me" !
When I checked out the Strategic Grants web site, what they do, how they operate and The Team, it got all the ticks and looked like a great organisation to work in … and it is !
What do you love most about your job?
I enjoy assisting people through the clever use of information technology, to enhance their situation. GEM Portal and GEM Local are excellent tools for grant seekers to hone in on the next potential funding opportunity.
I enjoy training people in how to use systems and how to improve their system processes.
I enjoy working with people who are passionate about what they do and why they are there, which is very often the case with people in the not for profit community services spaces.
What besides your job do you love doing the most?
That is a long list, but first would be spending time with my wife and our four children. Guiding and loving our children as they grow into adults is the most rewarding experience.
I also enjoy running, bike riding, living close to the beach, swimming in the lagoon, bushwalking, bird keeping, travelling, learning, home renovating, cooking, music, … that's enough for today!
Favourite quote?
"There was no please or thank you, because we shared everything" ...Aboriginal Elder
Learn to do good; seek justice, rescue the oppressed, defend the orphan, plead for the widow. …. Isaiah 1:17
Credentials and experience
I have had the privilege to work in all sorts of businesses and organisations from large internationals to small associations and even my own consulting business.
Primarily I have worked across information technology, where I enjoy using it as tool for enabling a business to achieve its outcomes.Way back, I attained a Bachelor Degree in Mathematics (Computer Science) and have achieved other professional experience and training since then in project management, community leadership and various IT skills.
---
Alicia Edwards, Grants Strategist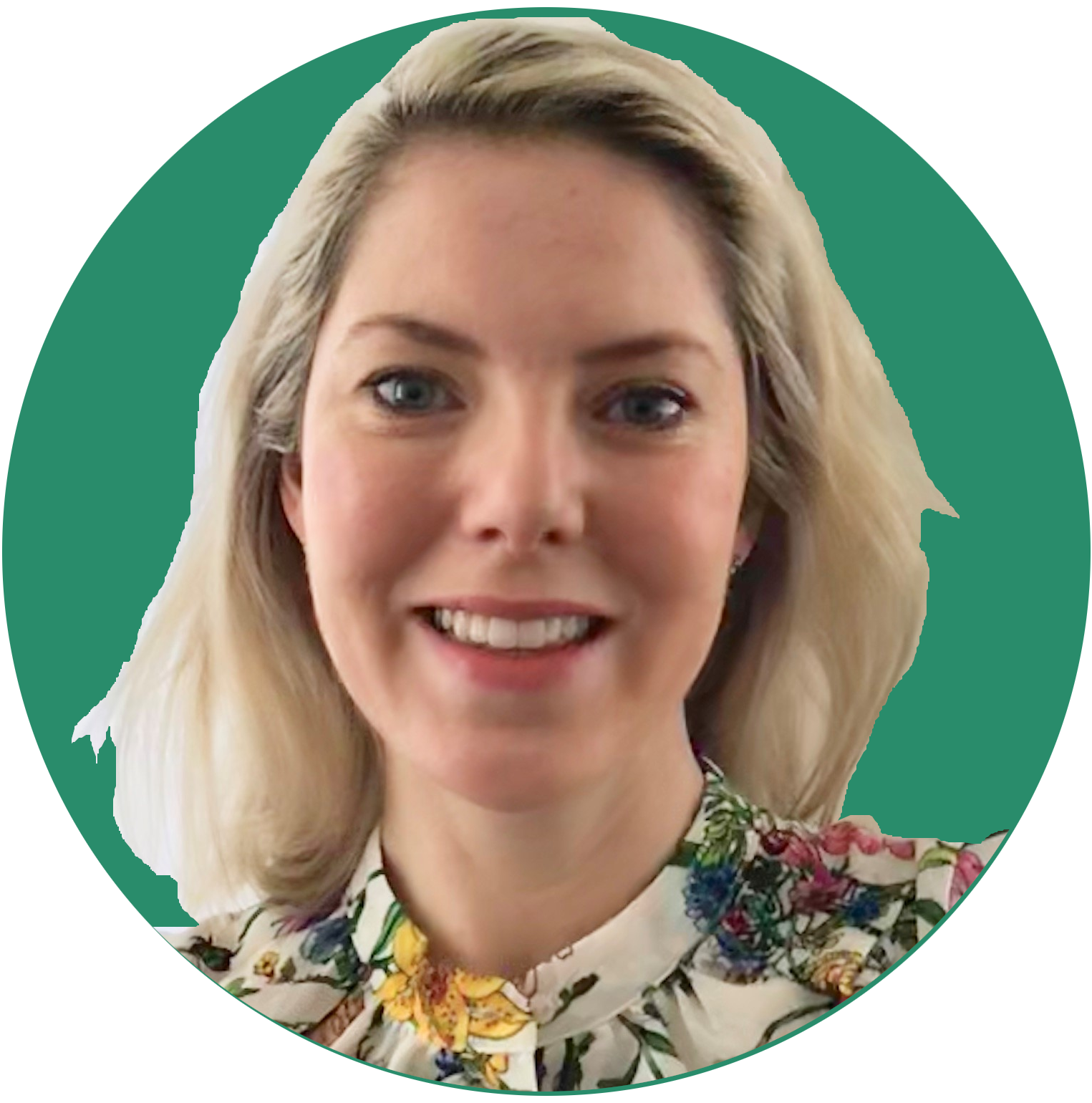 How did you arrive at Strategic Grants?
I have been blessed to work for non-profit organisations and in philanthropic roles for over a decade. Throughout my career I have heard nothing less than excellent reviews of Strategic Grants.
Two of my career mentors both referred me to consider opportunities at Strategic Grants. When a timely role presented itself, I contacted Jo Garner and immediately, I knew the team and the role was the right fit for me. Timing really is everything!
What do you love most about your job?
My job ticks so many boxes. Thanks to the breadth of clients, the professional services we deliver and the incredibly varied and interesting projects, I have a job that teaches me something new and valuable every day.
I love that my role gets to play a part with assisting many different causes across many sectors, to grow and enhance their opportunities for grant funding success. I also really enjoy getting to know the wonderful people who work for our clients.
I am passionate about providing best practice advice and implementing strategies that advance an organisation's social impact. The increased growth in philanthropy in Australia is inspirational. I believe that working in a professionally leading environment with Strategic Grants plays a role in the development and growth of the charitable fund sector. It is an exciting space to work in!
I also love the team of intelligent, warm and just wonderfully good people that work with me and support me at Strategic Grants.
What besides your job do you love doing the most?
Without a doubt, my two children and my husband are my life. They have taught me more than I could ever have imagined, including chess moves, thanks to my eldest son!
I love a good holiday. Anywhere with fresh air, green space, delicious food and wine or a winery (even better) is my idea of a dream.
I also enjoy cooking – I live for my family's Sunday night dinner. Family meals are when we reflect on what we are grateful for that day and meals are always around the family dining table. We have formed a Sunday dinner-time tradition where our children get paid their weekly pocket money to distribute into several jars of 'saving, splurging and giving'.
In addition to my family, I love the company of wonderful friends that I met in my own childhood right through to new friends I meet in my children's school community. Celebrating birthdays, anniversaries or just simply catching up with my friends are fun occasions that I look forward to throughout the year.

Favourite quote?
The secret of getting ahead is getting started. Mark Twain
Dream more, learn more, care more and be more. Dolly Parton
Credentials and experience
BBus (Marketing and Public Relations)
After graduating from QUT in 2005, I began my first fundraising role for the Surf Life Saving Foundation where I managed significant fundraising appeals, oversaw community fundraising initiatives and even got to participate in telethons in the Channel 9 studios. It was a lot of fun and a great entry into the world of fundraising. I also gained my first experience in using a CRM. Back then, it was good old Donor Management!
From there I moved into working in External Relations for one of our country's largest medical research institutes. I enjoyed working with a range of outstanding medical research teams to develop their relationships with funders, community organisations and major donors. Taking part in the first Ride to Conquer Cancer was an amazing experience both professionally and personally.
My most recent experience involved managing a Foundation's philanthropic programs, working with a Board of Directors, developing best practice strategies to build a culture of philanthropy and delivering funding for educational opportunities.
Working across a broad range of charitable organisations and gaining ongoing professional development has provided me with a solid background of industry knowledge and experience.
---
Andrew Callaghan, Research & Evaluation Strategist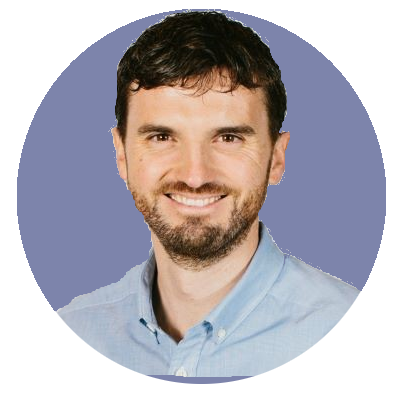 How did you arrive at Strategic Grants?
I have previous experience in using and developing software solutions in the social sector for measuring social impact. I am passionate about developing solutions that reduce the burden on organisations to evidence impact and facilitate them securing funding to maintain and grow their social impact.
I saw an opportunity advertised, to join the Strategic Grants team and as with many of my past roles, the role has become a hybrid between what was advertised and my own skill set.
What do you love most about your job?
I enjoy working with highly engaged clients who are looking to understand the impact they have on the communities in which they work.
It is really rewarding taking people on a journey with their data to identify what is missing, what can be done more efficiently in data collection and supporting them to interpret their data.
If by the end of our engagement with a client, data has a seat at the table in their strategic decision making, then we have succeeded.
What besides your job do you love doing the most?
I love exploring the outdoors, either hiking along the coastline or kayaking in the river. Observing all the amazing wildlife along the way and rewarding myself with a nice cold beer at the end of it!
It's taken 7 years, but I believe my sourdough bread making skills and pizza dough are very close to perfection. I make my own hot sauces and love cooking Indian and Mexican recipes.
Favourite quote?
"Forget everything and remember, For everything a reason" - Ian Brown
Credentials and experience
BSc in Social Policy – University of Bristol
I have extensive experience of the measurement and evaluation of projects and programs. I have led evaluation projects for the Commonwealth Bank, Optus, the Victorian Government, Auckland Kindergarten Association and various other groups across Australia, New Zealand and Canada.
I have significant experience designing large, mix-methods evaluations with broad expertise across both qualitative and quantitative methodologies.
I hold a bachelor's degree in Social Policy from the University of Bristol. I was a board member at the Social Impact Measurement Network of Australia (SIMNA), a member of Shared Value International, and an ambassador for Infogr.am, a group promoting the use of data visualisation in measurement and evaluation.
---
Alissa Bermingham, Research and Administration Officer/GEM Tutor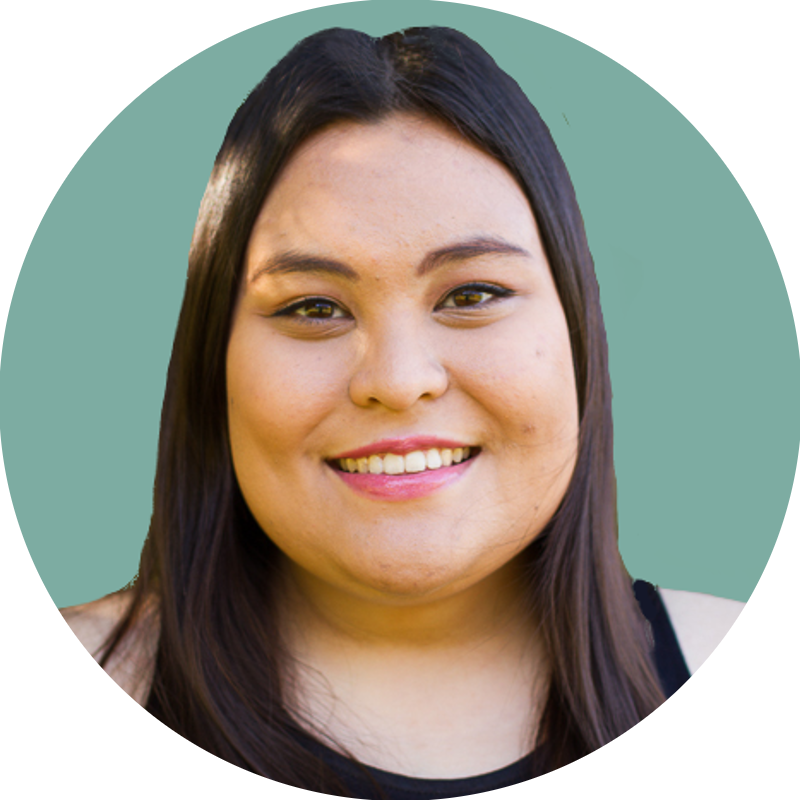 How did you arrive at Strategic Grants?
I started at Strategic Grants back in 2014, assisting with research work over a couple of months. Over the past three years, I have provided support to the Strategic Grants research team on and off before coming on board in 2017 as a Research Assistant.
What do you love most about your job?
First and foremost, I love the environment and wonderful people that I get to interact with at Strategic Grants. Apart from that, I love that my job involves so much opportunity for learning; every day, I discover new things about the world of philanthropy and grants, not just in Australia and New Zealand, but all over the world. It is also wonderfully satisfying to see how the work we do, particularly in terms of maintaining our detailed grants database, benefits our clients.
What besides your job do you love doing the most?
So many things! Spending as much time with family and friends as possible, and trying to break the world record for the most dogs petted in a lifetime. Outside of SG, I'm a classical singer, studying under the tutelage of internationally acclaimed soprano Sarah Crane at the University of Queensland, and I'm also a private music teacher.
Favourite Quotes
When the curtain rises, the only thing that speaks is courage. – Maria Callas
To sing is an expression of your being, a being which is becoming. – Maria Callas
Nothing great was ever achieved without enthusiasm – Ralph Waldo Emerson
Credentials and Experience
I have a Bachelor of Music (Hons) in Music Performance.
---
Lindy Fentiman, Program Design and Monitoring and Evaluation Specialist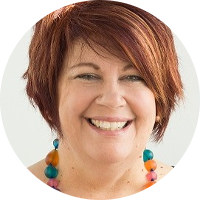 How did you arrive at Strategic Grants?
I first met Jo Garner in 2010, when we worked together on a large government tender to deliver medical and allied health services to rural and remote communities across Queensland. I remember thinking how lucky I was to have such an experienced, knowledgeable and insightful professional working with me to shape the application. I am proud to say we were successful and my role in managing the state-wide delivery of that program for several years, was instrumental in honing my love of service modelling, program design and evaluation. Our paths have continued to cross over the years and when I formed my business, TOG Consulting, it was exciting to know that the opportunity to collaborate with Strategic Grants would continue to be an important part of my professional life.
What do you love most about your job?
Having worked in the health, education, research and community development arenas, I am passionate about helping organisations grow and enrich the services that they provide. I have worked in lots of places, and been fortunate to do lots of different things, but my greatest satisfaction lies in knowing that I have contributed to the development of strong and responsive services and social ventures.
My strengths include the ability to bring teams together, communicate well, listen to and really understand what a client/organisation is wanting to achieve, develop solutions and strategies to meet those objectives and be both present and future focused. I have experience in working with Boards to develop their strategic goals, translating them into action and mentoring staff at executive, management and service level to deliver strong program outcomes based on collaborative planning and co-design principles.
What besides your job do you love doing the most?
I love being outside! I am a crazy camper and have such terrific memories of sharing extended holiday camping expeditions across Queensland, the Northern Territory and Western Australia with our three boys when they were growing up. These adventures were even more special when we were joined by our good friends and their offspring too. It got pretty hectic, and we have been all over the place, crossing rivers and deserts, while seeing the most amazing sunsets, but we learned to truly value the connection to land and country held by our First Nations People.
Favourite quote?
When I started counting my blessings, my whole life turned around." - Willie Nelson
There is no such thing as a wrong decision (if you thought about it carefully)!
When people ask why something went pear shaped, just remember "it's never one thing (that caused it)!"
Credentials and experience
Master of Education (Leadership), Bachelor of Applied Science (Nursing), Diploma of Applied Science (Nursing).
Director of TOG Consulting, with extensive experience in the planning, design and evaluation of services and programs in the primary health care and community services sector.
Read Lindy's Blog Posts
---
Team Research
Our awesome team of expert grants researchers are a mix of university students and fundraising professionals with amazing research skills, who are passionate about nonprofits, communities and grants detective work
Emma, Research Analyst
What do you enjoy most about your role as one of the SG Researchers?
I enjoy the detective work of being an SG researcher, and it's even better knowing that we are helping others to find the right funding to improve their communities!
James, Research Analyst
What do you enjoy most about your role as one of the SG Researchers?
The thing I enjoy most about being an SG researcher is seeing how may great funding opportunities are available to worthy causes in Australia and NZ – and believe me, being an SG researcher, you realise there's A LOT of opportunities out there!"
Elisha, Research Analyst
What do you enjoy most about your role as one of the SG Researchers?
As a researcher for Strategic Grants I get the chance to learn something new and different every day. It's challenging, but that's what keeps it interesting. I also love how friendly the team is, both the research team and the wider strategic grants team as a whole. Despite us all working from different locations, we are still able to collaborate and really work together.
Josh, Research Analyst
What do you enjoy most about your role as one of the SG Researchers?
I like that despite the fact that everyone on the team is located thousands of kilometers apart the team is very supportive and everyone I have spoken to is very friendly.
Lauren, Research Analyst
What do you enjoy most about your role as one of the SG Researchers?
I really like the ability to help get funding to people in order to improve their communities! It's really rewarding to put on the detective hat and help others get the funding they need to give back in a meaningful way. I love how friendly and supportive the team is, time zones and kilometers do not stop the team from working together well and helping each other out. I think that's really special
Luci, Research Analyst
Lucy, Research Analyst and Webinar Editor
What do you enjoy most about your role as one of the SG Researchers?
I love that I am able to contribute to the amazing work that Strategic Grants does and that I am constantly acquiring skills and knowledge that can be applied in many areas.
Dexter Garner, Chief Whip

How did you arrive at Strategic Grants?
Dexter Garner narrowly avoided the fate of becoming a lapdog, and after studying for many years in the school of life decided he wanted a change from his regular job of bowl pushing, barking and cavorting, and spoke to his owner Jo about positions available within Strategic Grants.
After beating a local brushtailed possum for the position of Chief Whip, Dexter (Dexy to his friends and those who drop ham from the lunch table) diligently took up position as Chief Whip. His official duties at the office include sleeping in random handbags, snapping at flies, de-stressing employees by being fluffy and startling everyone with the occasional bark.
Favourite Quote
"The strength of the pack is the wolf and the strength of the wolf is the pack" - Rudyard Kipling
Credentials and Experience
Dexter secured this job based entirely on the strength of nepotism, however he does have experience in being a dog, which is an invaluable perspective when Strategic Grants is working with animal welfare clients.
---
Now you know all about us, find out about what we do!