A well written case for support is a powerful document that should inspire your donors to give.
It sets the scene of why you exist, the need you are meeting, how you are meeting it, your accomplishments and why you need support to do more. It should drive your prospective donors to want to be involved in achieving your vision.
It is concise, persuasive and inspirational.
The Strategic Grants team can work together with your organisation to research, write and manage design for your organisation's next Case for Support.
Whether it's for a large or small project, we can provide an up-front estimate of costs and timeframe and will commit to delivering a compelling finished product.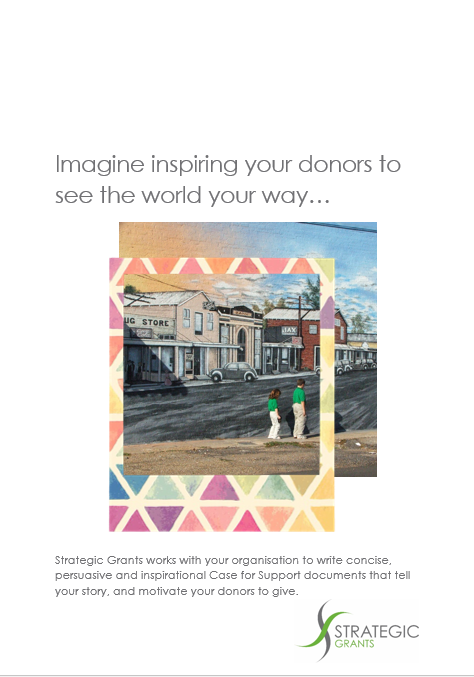 Combining our wealth of experience in fundraising, project plan documentation, and development of winning submissions with our team members' well-honed writing skills, we can assist with each step:
Initial briefing meeting
Discussions with key personnel to gather content
Interviews for staff profiles and client case studies
Copywriting including advice on structure and themes
Design management within your existing organisational style
Strategic Grants' copywriting expertise plays an instrumental role in securing significant grant funding for our clients. These same skills can help you to broaden the conversation with your prospective donors through creation of high-impact, meaningful Cases for Support.