When the COVID pandemic hit and the uncertainty of running physical fundraising events became apparent, many non-profit organisations had to critically adapt their fundraising initiatives to be delivered virtually. This blog will help you prepare and deliver a successful webinar your supporters will love!

Turning an event into a virtual format is not quick nor easy to do. In fact, our recent experience from running several organisational workshops online has found that it requires extensive refinement and different preparation altogether.

I'd like to share my tips to run a successful virtual event, webinar style!

Step 1. The Plan
As the host organisation with a group of eager attendees listening in, you do not want to leave it to last minute to pull together.
Aim for 4 – 6 weeks to prepare your webinar. Think about what the overall aim of your webinar is?
For example, is it to keep a Funder engaged with a project they have supported with a significant grant? Or is it hosting a large group of your regular supporters online to keep them updated on a fundraising campaign?

You will also need to consider who from your organisation will speak and if any other key stakeholders will speak.
Lastly, decide what platform you will use to run your webinar. Do your research and check any limits to the number of attendees (yes, some webinar platforms do have restrictions) and consider if there are costs to pay for a webinar platform. If so, have you budgeted for this?

Step 2. The Marketing and Communications
Now you need to spread the word. Send your invitations out by email to your intended guest list. This should ideally be sent with at least 4 weeks' notice. If it is a public webinar, place the details on your website and promote on your social media channels.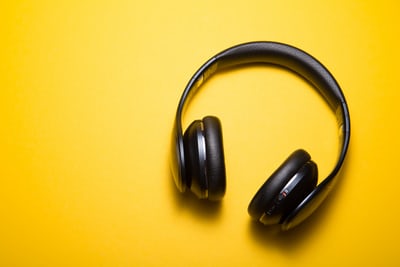 If you are running a webinar tailored to your major donors and philanthropic funders, a phone call and personalised email from your CEO or appropriate relationship manager is also highly recommended!
Don't forget to send reminder emails out to your invited guests. For example, 2 weeks to go, 1 week to go and 1 day to go.

Step 3. The Webinar Content
Prepare an outline of the key discussion points, and plan out the PowerPoint presentation. Next, get to work on developing the first draft of content in PowerPoint. Check with your communications team / staff to see if a branded slide deck is available to use. Adhere to any of your organisation's style guidelines and refine your content.

It is more challenging to keep the attention of your audience virtually. So, consider how you can make your webinar interactive with Q&A time, imagery etc and keep the timing to under one hour.

A proof-reader is your best friend when it comes to finalising your webinar. Having another person to review your content and check for any grammar or spelling errors is critical. You don't want to go live and realise there is a spelling error on the slides!

Step 4. Practice makes perfect
With a few days to go, give yourself the time to run through your slides and rehearse your presentation so that you are comfortable and familiar with the content.

Step 5. One hour to go before the webinar commences
If you are a speaker or host that will be visible on camera, wear something professional. If you are presenting from an office space with other staff nearby, find yourself a quiet place to present and consider the background noise and visuals behind you.

Grab yourself a glass of water.

Log into your webinar platform 30 minutes prior to test your presentation slides and audio.

Step 6. Host your webinar
You are now live. You have done all the hard work and can enjoy delivering your content online. Be engaged, responsive and focussed throughout the webinar to ensure you deliver a successful webinar your supporters will love!

Step 7. Follow up
Follow up with your guests post webinar to seek feedback and maintain connections. If your webinar is recorded, you may like to edit and send to your attendees.
Stay connected with us to find out what topics we cover in our live webinars, or in our Training Library – via LinkedIn or FaceBook.