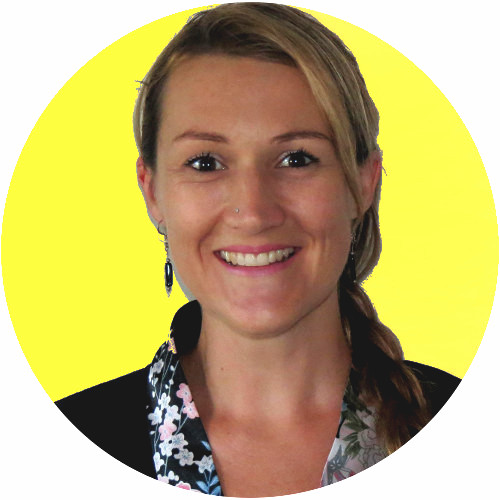 Author: Bianca Williams
Campitelli Consultancy is one of many great service providers delivering complimentary services to Strategic Grants, with the shared vision of building capacity in the nonprofit sector.
We asked Gregory Campitelli, the Director and Founder, to share his expertise and experience in delivering Capital Campaigns. Working in the nonprofit and education sectors for 35+ years, Greg's knowledge in fundraising, marketing and strategic advice is extensive – and he is generously sharing this knowledge with us.
We asked Greg a few questions about Capital Campaigns; the preparation, learnings and the how to's……enjoy!
What were the key learnings from your first-ever capital campaign?
The first campaign I stepped into, to use an apt metaphor, was like going from the frying pan to the fire – luckily I had great mentors. The campaign was already well underway when I was thrust into the fray. Four challenges were evident: 1) the client had conducted their own feasibility study which skewed both result and interpretation; 2) this was further complicated in that the philanthropic chair to lead the campaign had not been secured; 3) we were also instructed to keep the Board at distance on minimum involvement; and 4) the project was not a building but a program. Nevertheless, though the appeal did not quite make the overall target, the outcome was still relatively successful.
What internal systems does an organisation need to establish before commencing a Capital Campaign?
Critically, a dedicated budget and appropriate human resources. Many campaigns fall short on both. Additionally;
* A major donor database (or the ability to rapidly build one) with a capacity to generate candidate profiles
* An inspiring 'transformational' project that has not yet started – I was once asked to start a capital appeal for a project that had already finished!
* and most importantly, a passionate and committed Executive Management Team and Board who are fully engaged and understand their pivotal role in success in the 'Big 5'; personal giving, candidate identification; function hosting; asking and stewarding.
What are the key milestones that you have identified within a Capital Campaign?
There are many but the major milestones are:
* Allow adequate campaign preparation including well-established budget, resources and realistic time line;
* Develop the Project Case – I base mine on the 'Bernard Ross Model' (love this!)
* Build a robust candidate list and rate – remember to utilise wealth scan identification techniques as there may be hidden jewels
* Commence candidate profiles
* Conduct an independent Feasibility Study at least 40 – 60 interviews; the more the better
* Produce a Campaign Blueprint – what's the 'architectural' plan for raising the $$$ as there are many best practice methods that work but avoid a cookie cutter approach
* Secure a volunteer leadership team – Campaign Chair & Patron to join the CEO and Board Chair as the 'Gang of Four'
* Develop appropriate recognition points
* Develop collateral e.g. prospectus and video – for me these are the 'sword and shield' for the asker
* Secure approx. 20% in advance gifts; then conduct a private launch for around 50 – 100 High Net Worth Individuals
* Swing into private asking phase – work extremely hard!
* Don't go public until 80% reached
* Steward and steward over many years
Given your experience, what advice would you give organisations who are looking to undertake a Capital Campaign?
Develop a project that will truly create transformational change for the clients you work for; the organisation itself or the sector. Ask yourself does it generate the 'WOW' response?
Invest in developing a robust and dedicated major gifts program; have well-developed profile protocols; engage the Board and Executive in their critical role in leading the appeal (this is where the consultant is key); don't fall for the trap of hiring the fundraising experts who will go away and deliver the money.
It's important to have a genuine understanding 90/10 rule which is based on the 80/20 rule in business that means 90% of the money will come from 10% for the donors. Further, make sure you focus on the ability to listen to what the donor wants to give too – not what you may need the money for. Never ask on the basis of need, everyone needs money including the people who are giving it. Try and construct a genuine win / win environment – most still approach this win / loss.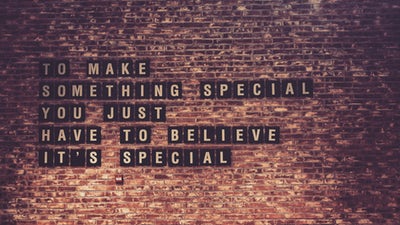 What role do you think Trusts and Foundations have in securing funding for a capital campaign?
Incredibly important. I always counsel a key plank in any capital appeal is a well-developed Trusts & Foundations strategy after all their raison d'être (purpose of existence) is to give money away! That starts with the identification of eligible entities which is where specialist partners like Strategic Grants can assist so much. Jo and her team are brilliant. Trust & Foundation's need to be treated as major donors and they want projects that have extraordinary outcomes. I have formed the view that some clients just don't engage in this area as they think it's too hard and leave it up to the same old successful applicants who are well-drilled in how to access and leverage these opportunities.
Do you have an affirmation that you use for inspiration?
As a former English teacher language is key – fundraisers need to be great story tellers. Language can deliver a powerful narrative. Some of my favourite lines are:
"You have two ears and one mouth & use them in that proportion." – ie most people don't listen.
"Whole is greater than the sum of its parts" to paraphrase Aristotle and latter-day Gestalt theory. Avoid consultants who position themselves as guru experts – rather than a key member of the team and together the team will develop great solutions.
What's your final tip?
Ask. Most people actually don't ask. Better still invite people to participate in a project you are passionate about.
Of the four possible responses you will receive only three are acceptable in a capital campaign:
1. Yes, I will give
2. Yes, I will give and help
3. No, I won't give
4. Yes, I will help….
The first three are fine, the 4th one "Yes, I will help." is not acceptable in a capital appeal.
Best wishes with your next campaign