We're trying something new on the blog this week: Kate and Jane attended a workshop together recently, and had a lot to discuss about it…
Kate: Jane, it's not really a secret that you and I are nerds (evidence of that is here and here), who love data and analysis and just research in general, and I think that contributes to our excitement about the Social Benefit Bonds (SBBs, also called Social Impact Bonds) being trialled in Queensland, South Australia and New Zealand from 2016. But from the fascinated response of those at the Social Outcomes and Westpac workshop 'Social Impact Bonds – Are They For You?' in Brisbane on 22 September I think we weren't the only ones excited about this very new form of funding.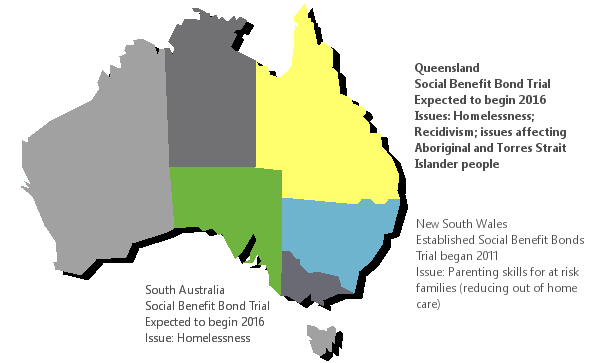 Jane: It's true! SBBs are an exciting way of using markets to engage private investors, nonprofits and government in addressing big social issues. They ensure that nonprofits are getting paid fairly for the amazing outcomes they are achieving and are rewarded for the cost-savings addressing social problems has for government.
Kate: I also find it exciting because there is a feedback loop built in to the structure of SBBs, with the partnering government department providing evaluation of the impact the program is having as it progresses. This means the program can be tweaked and perfected, and that both the non-profit and the government department are learning through the process. SBBs will provide a huge potential for sector capacity building and collaboration! It also means that programs run through SBBs will be really well evaluated and understood and can be rolled out in other locations as 'best practice' models.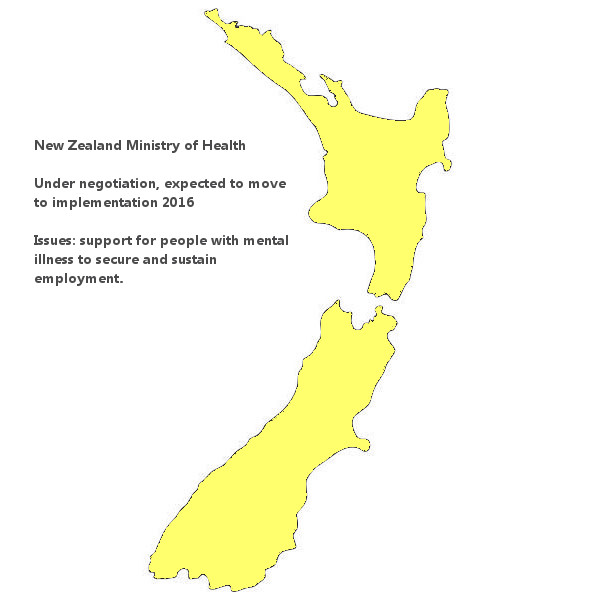 Did you know – Social Benefit Bonds are derived from NZ economist
Ronnie Horesh's Social Policy Bonds, invented in 1988?
Jane: Yep, it's in line with a broader push towards outcome and impact evaluation – measuring what has changed for beneficiaries, rather than simply what was implemented. And SBBs are something that simply can't be done without true partnership between government and service providers, which makes them more challenging, but also so much more promising, too. If done well, the potential is awe-inspiring.
Kate: 'If done well' sounds like a warning…
Jane: Well, it kind of is. The Social Outcomes presentation made it very clear that SBBs are hugely complex, and not just for any organisation (or any government, for that matter). Just like we sometimes advise nonprofits against applying for grants, because they're not grant-ready, or their project is not a good fit for grant funding, there is a huge amount of groundwork to be laid and boxes to be checked before becoming involved in SBBs is a viable option.
Kate: Setting up SBBs can take years, and you need to have capacity and capability in negotiation as well as evaluation and project development. Also, your Board needs to have an appetite for the kind of risk that's involved in these large-scale investment agreements.
Jane: The most interesting thing for me is that, even though SBBs are new and innovative and large-scale, the exact same fundamentals apply for organisations looking to work in this space as those that we preach, day in and day out, for grant-seekers. You need to have an engaged, educated Board; you need to thoroughly and effectively plan evidence-based projects that respond to demonstrable need; you need to be able to evaluate your outcomes and impact; you need to know the true cost (and value) of your projects; and you need to work collaboratively in your sector.
Kate: That's heartening, right! It's a huge space but one with so much potential for great, positive social change. Here are just a few places to start if you'd like to learn more:
*Read about New Zealand's plans for Social Benefit Bonds
*Fact sheets and FAQ about Queensland Treasury's SBB
*Case Studies from SBBs in Australia and around the world
*For a really nerdy in-depth review of the five year successes and challenges of all SBBs/SIBs internationally read the independent evaluation of Social Benefit Bonds by the Brookings Institute
*To give you an idea of what's involved in participating have a look at South Australia's Social Impact Bond Readiness Self-Assessment Tool
{loadposition blogsocialshare}