Grant strategies to build nonprofit capacity
Grant-Seeker Workshops: Take away the strategies for grants success
Why attend?
Strategic Grants' comprehensive half-day Grant-Seeker Workshops provide the processes, tools and skills to implement or grow effective grant-seeking in your nonprofit.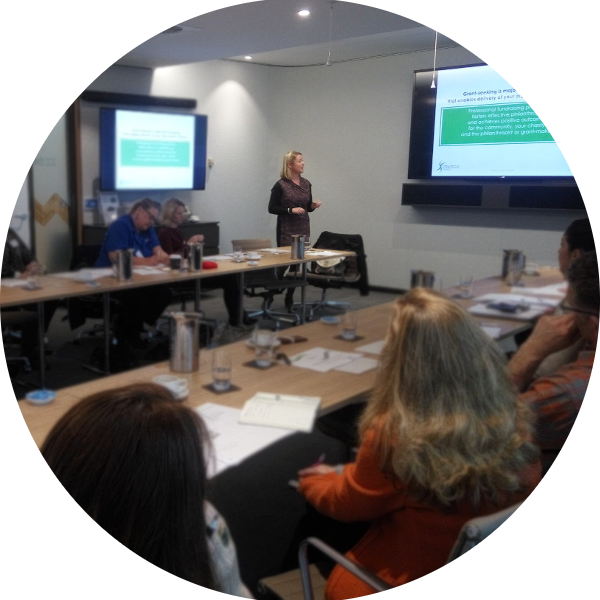 Our interactive workshops also provide an opportunity to discuss challenges and examples drawn from attendees' experiences. We bridge the divide between grant-seekers and grant-makers: we strive to have a grant-maker present at each workshop for our final Q&A to give participants a chance to hear directly about funder expectations.
Participants receive a Strategic Grants Project Information Template and a Grant-Writing Checklist - invaluable tools to assist with the implementation of workshop learnings.
Grant-Seeker Workshop participants are eligible to take our online Advanced Webinars, exploring in-depth topics such as Grant Writing and Evaluation.
---
What the Workshops Cover: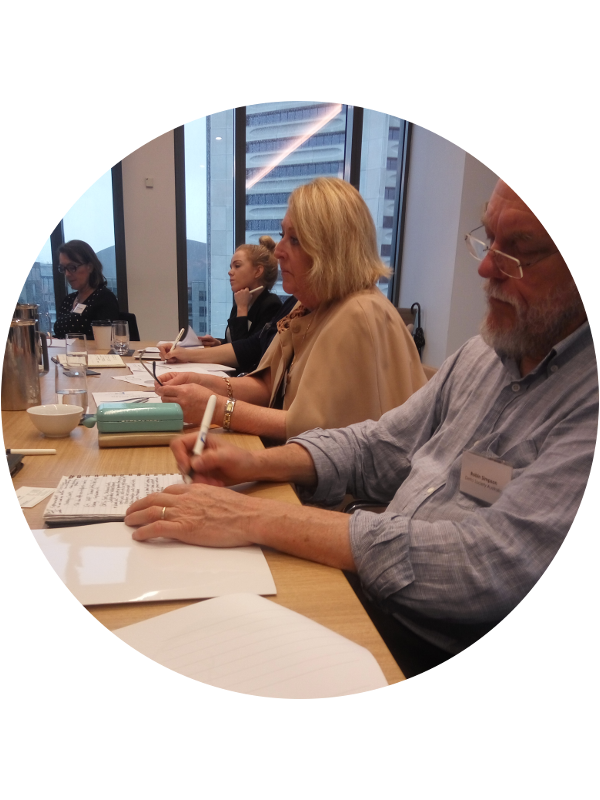 • An overview of the grants landscape
• Steps to ensuring your organisation is 'grant ready'
• Advice on project packaging, developing grant-ready project plans, and setting up internal processes to succeed
• Feedback from funders on why applications do or don't succeed
• Tips on relationship building
• How to write a great grant application, including examples of good and bad responses
• Next steps when an application is successful or unsuccessful, and effective reporting, acquittal and stewardship strategies
---
Why Strategic Grants?
Collectively amongst our team we have years of experience in obtaining successful grant results for our nonprofit clients through best-practice grant-writing, processes, and strategic advice around grant-seeking, and building relationships with funders.
Our workshops give you the tried and tested, best-practice building blocks to create an effective grants strategy, based on our extensive experience interacting with both funders and grant recipients. Want to know more about some of the organisations we've helped with their grants programmes? Take a look at our track record.
---
Cost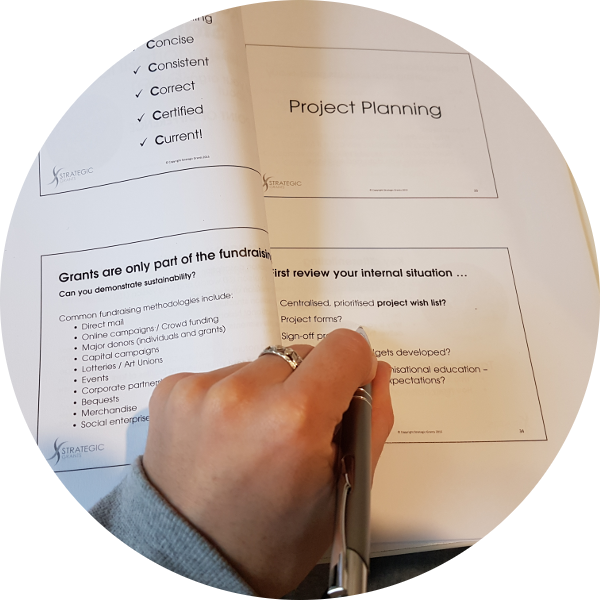 Workshop (including morning tea) costs $230 per participant (GST Incl.)
Select your preferred date and location from the list on the right for more details and to register.
---
What else should I know?
If there is not a workshop scheduled for your area, contact us to register your interest and we will let you know when dates are confirmed.
Strategic Grants also delivers organisation-specific grants programme review workshops - click here for more information.
Upcoming Grant-Seeker Workshops: click to view details and register
There are no up-coming events
Subscribe to receive Strategic Grants news and updates