Grant strategies to build nonprofit capacity
Our GEM Portal and Customized Grants Calendars are grant-seeker essentials, as forward planning for applications is crucial to achieving a good grants success rate.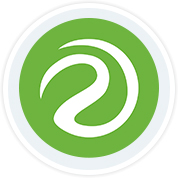 Grants Calendar
A customised Grants Calendar is your 12-month 'roadmap', detailing just the opportunities and deadlines that are relevant to your organisation so that you can be prepared in advance, and have the time to put together the best possible application.
Using our extensive and up-to-date database of local, national and international philanthropic and government funding opportunities, we create your Grants Calendar based on your 'wish list' of projects or items for which you need funding.
A Grants Calendar allows you to:
• Save hundreds of hours that would otherwise be spent hunting through grant listings, searching for relevant opportunities
• Focus your resources on applications to funding bodies who are good prospects for your projects
• Spend more time on relationship building and stewardship
• Increase your efficiency, effectiveness and success rate
Your Grants Calendar is powered by GEM Portal, New Zealand and Australia's only end-to-end grants management system, customised to your organisation's needs.
GEM Portal – Grants Expertise Management at your fingertips
GEM Portal is the only grants database and management system that is completely customised to your organisation's funding needs, through the initial development of a personalised Grants Calendar.
You will receive alerts of changed and new closing dates for just those grants that are relevant to your mission and projects.
GEM Portal is powered by Strategic Grants' database of thousands of government and philanthropic deadlines, and is updated daily, ensuring your fundraising is streamlined and that you are not wasting hundreds of hours trawling through multiple grant listings.
Your personalised GEM Portal access allows you to:
• View detailed grant and funder records that are good prospects for your organisation's funding needs
• Be alerted when deadlines change, or when new, relevant grants are added to the system
• Record all your applications, their outcomes, your relationship history with specific funders, and acquittal due dates
• Receive reminder emails when acquittal due dates are approaching, so that you never miss a deadline and jeopardise your relationship with funders
• Download an up-to-date version of your Grants Calendar at any time
• Produce detailed reports on your grants program with a single click
• Ensure your organisation's grant-seeking is efficient, sustainable and effectively managed.
Development of a customised grants calendar is a one-off fee, with cost based on the geographical breadth and scope of programs your organisation is seeking grants for. Access to the GEM Portal is an annual subscription-based service.
Which of our GEMS is right for your organisation?