Grant strategies to build nonprofit capacity
"We want Charities Services to work cooperatively with our trust towards the aim of being registered."
Earlier this year we concluded a national survey to provide community input to the review of the New Zealand Charities Act 2005. This is the first time since 2005 that the Charities Act has been reviewed. The Charities Act 2005 regulates more than 27,000 charities in New Zealand, and it has been in place for more than a decade.
We collected and analysed data to help gather feedback on what is working, and what is not, in relation to the Charities Act 2005. A total of 577 individual responses were received from people working in the charitable sector across New Zealand. A range of issues and themes emerged and will be presented to the Review for the improvement of charity regulation in New Zealand. Below are a few matters that stood out.
Purposes of the Act
Stakeholders in the charitable sector view the Charities Act 2005 as vital to ensure public trust, transparency and accountability in the sector. Many people are satisfied with the purposes of the Act, suggesting it is 'helpful', 'good', and provides 'the right balance'. The most relevant purposes of the Act were seen as:
- Promoting public trust and confidence in the charitable sector
- Educating and assisting charities in relation to matters of good governance and management
- Compiling and maintaining the charities register
"I view the Charities Act 2005 as vital to ensure accountability and transparency in the charity sector."
"Being registered adds validity to our organisation which is acceptable to the public."
Despite the benefits of being a registered charitable organisation, smaller charities were more likely to have problems with registration. Reasons for not being registered include costs, compliance and narrow criteria, unnecessary administration burden, lack of knowledge of the requirements, or other.
Knowledge, Education and Support
Overall, respondents to the survey indicated they were only somewhat informed of the Charities Act 2005. Many felt the New Zealand general public's knowledge and use of the register could be improved. The general public's knowledge and confidence in the charitable sector has bearing on the way charitable groups or organisations are perceived.
"I am not sure that many members of the general public are aware of the register and it's uses."
More active support is needed, particularly for small and volunteer based organisations. Responses highlighted a current gap in professionalism and knowledge around best-practices for good governance and management. Many people felt the Charities Registration Board should provide greater guidance, guidelines and assistance around the legal requirements for charities to be registered. The importance of education and training to help build the governance capacity of the sector was prominent in many of the survey responses.
"Charity services needs to take leadership in aspects of developing education and frameworks for charities, CEO's and Trustees like the IoD does in the corporate sector. Governance is essential but the tools / capability development isn't there at an affordable level for the sector."
Moreover, respondents wanted to see greater recognition and acknowledgement of the contributions of charities to New Zealand society.
Definitions of charitable purpose and advocacy
The research indicates greater clarification or expanded definition/ clarification of charitable purpose, charitable benefit and status is needed, as is a clear definition of what constitutes advocacy. Many people felt that their charity is unable to advocate for their causes and points of view, and also be registered. Firm views were expressed throughout the survey as to being able to advocate for charitable causes as a necessary activity. Many felt current definitions of charitable purpose and advocacy in relation to registration requirements negatively impacts the core work of charitable organisations in New Zealand.
"I am concerned that the Act limits the function of charities to undertake some functions e.g. advocacy, which could be seen as limiting the voice of charities wishing to advocate on behalf of their communities. I agree that charities should be able to operate businesses to raise funds to be used for charitable purposes, this also relates to the lack of any legal structures for social enterprises."
We will keep you posted as the review progresses. Our full report from the national survey is available here.
For more information about the reviewsee the following link:   https://www.dia.govt.nz/charitiesact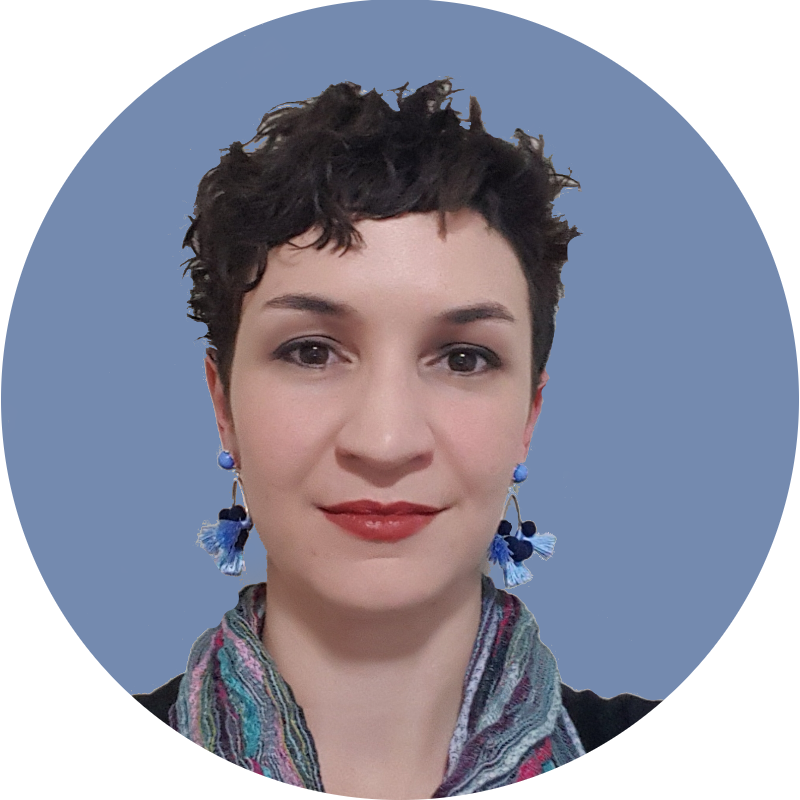 Author: Kate Sunners
Gladstone Regional Council (in Australia) has been working with Strategic Grants to centralise and streamline their grant-seeking.
We pulled the wonderful Tegan McDonald away from her two roles as Acting Manager Development Assessment and 'Strategic Grants Specialist' for a Q & A about Council's experience of working with Strategic Grants and using our GEM Portal system.
Q: What were the pain points you wanted to solve by engaging Strategic Grants?
Gladstone Regional Council had undergone a significant organisational restructure which (amongst many other outcomes) sought to centralise and make more efficient our external grants strategy. Council wished to establish a database for our grants seeking as well as identify upcoming grants programs and prospect matching. This needed to be supported by an overhaul to the way in which Council undertook all grant funding projects. We did not have the resource in house to be able to easily begin this journey and so sought external assistance.
Q: Tell us about your experiences with the services you've used:
Organisational Grants Program Review Workshop
This was paramount in beginning the GRC centralized grants strategy. This got all the effected parties together so that all elements of the grant process could be considered, and we could better move from previous methods, to a centralized system of grant seeking.
Customised Grants Calendar and GEM Portal
Consolidating our current grants into one location has been pivotal in ensuring we are meeting our funding requirements and deadlines. Without this, there was potential for these to be missed, impacting on funder relationships.
Provision of a grants strategy document to guide processes and implementation of new strategy
Whilst in the early stages, the grants strategy will ultimately assist in the streamlining of our prospect matching, grants writing and application management. The implementation plan will ensure the strategy outcomes are rolled out appropriately.
Q: What features sold you on GEM Portal?
The centralisation of all Grants project management across all stages from 'wishlisting' potential projects to final acquittals. The exportability was a big selling point for GRC to assist with reporting and distributing grants information. The forward planning calendar capability was also a key factor in GRC's consideration of the Portal. No other service provider offered all these elements, as well as the added benefit of the technical expertise from Strategic Grants.
Q: Can you tell us about any benefits you've seen from using our services?
Our Grants seeking process is far more streamlined, with data centralised and so much easier to access. Monthly and quarterly reports that used to take many hours to collate and format are now far more efficiently created. We can pull a snapshot of our grants landscape in 'real time' within minutes.
Q: Can you tell us about anything that has exceeded your expectations since working with us?
The ongoing support in taking GRC through our Grants Strategy and processes has been extremely beneficial. Whilst providing the Portal service is one element, the ability to touch base with the team at any time to clarify any issues or provide additional support has been over and above our original expectations.
The team at Strategic Grants works with Local Councils across New Zealand and Australia to grow their external grants revenue and build the capacity of local community organisations, enabling them to identify and successfully apply for grant funding.
For more details – check out the Local Councils information page here