Grant strategies to build nonprofit capacity
Author: Bianca Williams
Campitelli Consultancy is one of many great service providers delivering complimentary services to Strategic Grants, with the shared vision of building capacity in the nonprofit sector.
We asked Gregory Campitelli, the Director and Founder, to share his expertise and experience in delivering Capital Campaigns. Working in the nonprofit and education sectors for 35+ years, Greg's knowledge in fundraising, marketing and strategic advice is extensive – and he is generously sharing this knowledge with us.
We asked Greg a few questions about Capital Campaigns; the preparation, learnings and the how to's……enjoy!
What were the key learnings from your first-ever capital campaign?
The first campaign I stepped into, to use an apt metaphor, was like going from the frying pan to the fire – luckily I had great mentors. The campaign was already well underway when I was thrust into the fray. Four challenges were evident: 1) the client had conducted their own feasibility study which skewed both result and interpretation; 2) this was further complicated in that the philanthropic chair to lead the campaign had not been secured; 3) we were also instructed to keep the Board at distance on minimum involvement; and 4) the project was not a building but a program. Nevertheless, though the appeal did not quite make the overall target, the outcome was still relatively successful.
What internal systems does an organisation need to establish before commencing a Capital Campaign?
Critically, a dedicated budget and appropriate human resources. Many campaigns fall short on both.
Additionally;
* A major donor database (or the ability to rapidly build one) with a capacity to generate candidate profiles
* An inspiring 'transformational' project that has not yet started - I was once asked to start a capital appeal for a project that had already finished!
* and most importantly, a passionate and committed Executive Management Team and Board who are fully engaged and understand their pivotal role in success in the 'Big 5'; personal giving, candidate identification; function hosting; asking and stewarding.
What are the key milestones that you have identified within a Capital Campaign?
There are many but the major milestones are:
* Allow adequate campaign preparation including well-established budget, resources and realistic time line
* Develop the Project Case – I base mine on the 'Bernard Ross Model' (love this!)
* Build a robust candidate list and rate – remember to utilise wealth scan identification techniques as there may be hidden jewels
* Commence candidate profiles
* Conduct an independent Feasibility Study at least 40 – 60 interviews; the more the better
* Produce a Campaign Blueprint – what's the 'architectural' plan for raising the $$$ as there are many best practice methods that work but avoid a cookie cutter approach
* Secure a volunteer leadership team – Campaign Chair & Patron to join the CEO and Board Chair as the 'Gang of Four'
* Develop appropriate recognition points
* Develop collateral e.g. prospectus and video - for me these are the 'sword and shield' for the asker
* Secure approx. 20% in advance gifts; then conduct a private launch for around 50 – 100 High Net Worth Individuals
* Swing into private asking phase – work extremely hard!
* Don't go public until 80% reached
* Steward and steward over many years
Given your experience, what advice would you give organisations who are looking to undertake a Capital Campaign?
Develop a project that will truly create transformational change for the clients you work for; the organisation itself or the sector. Ask yourself does it generate the 'WOW' response?
Invest in developing a robust and dedicated major gifts program; have well-developed profile protocols; engage the Board and Executive in their critical role in leading the appeal (this is where the consultant is key); don't fall for the trap of hiring the fundraising experts who will go away and deliver the money.
It's important to have a genuine understanding 90/10 rule which is based on the 80/20 rule in business that means 90% of the money will come from 10% for the donors. Further, make sure you focus on the ability to listen to what the donor wants to give too - not what you may need the money for. Never ask on the basis of need, everyone needs money including the people who are giving it. Try and construct a genuine win / win environment – most still approach this win / loss.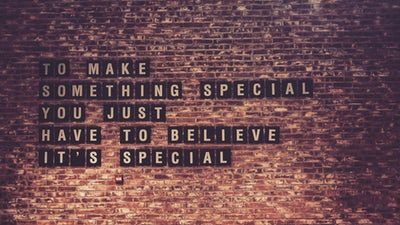 What role do you think Trusts and Foundations have in securing funding for a capital campaign?
Incredibly important. I always counsel a key plank in any capital appeal is a well-developed Trusts & Foundations strategy after all their raison d'être (purpose of existence) is to give money away! That starts with the identification of eligible entities which is where specialist partners like Strategic Grants can assist so much. Jo and her team are brilliant. Trust & Foundation's need to be treated as major donors and they want projects that have extraordinary outcomes. I have formed the view that some clients just don't engage in this area as they think it's too hard and leave it up to the same old successful applicants who are well-drilled in how to access and leverage these opportunities.
Do you have an affirmation that you use for inspiration?
As a former English teacher language is key - fundraisers need to be great story tellers. Language can deliver a powerful narrative. Some of my favourite lines are:
"You have two ears and one mouth & use them in that proportion." – ie most people don't listen.
"Whole is greater than the sum of its parts" to paraphrase Aristotle and latter-day Gestalt theory. Avoid consultants who position themselves as guru experts – rather than a key member of the team and together the team will develop great solutions.
What's your final tip?
Ask. Most people actually don't ask. Better still invite people to participate in a project you are passionate about.
Of the four possible responses you will receive only three are acceptable in a capital campaign:
Yes, I will give
Yes, I will give and help
No, I won't give
Yes, I will help….
The first three are fine, the 4th one "Yes, I will help." is not acceptable in a capital appeal.
Best wishes with your next campaign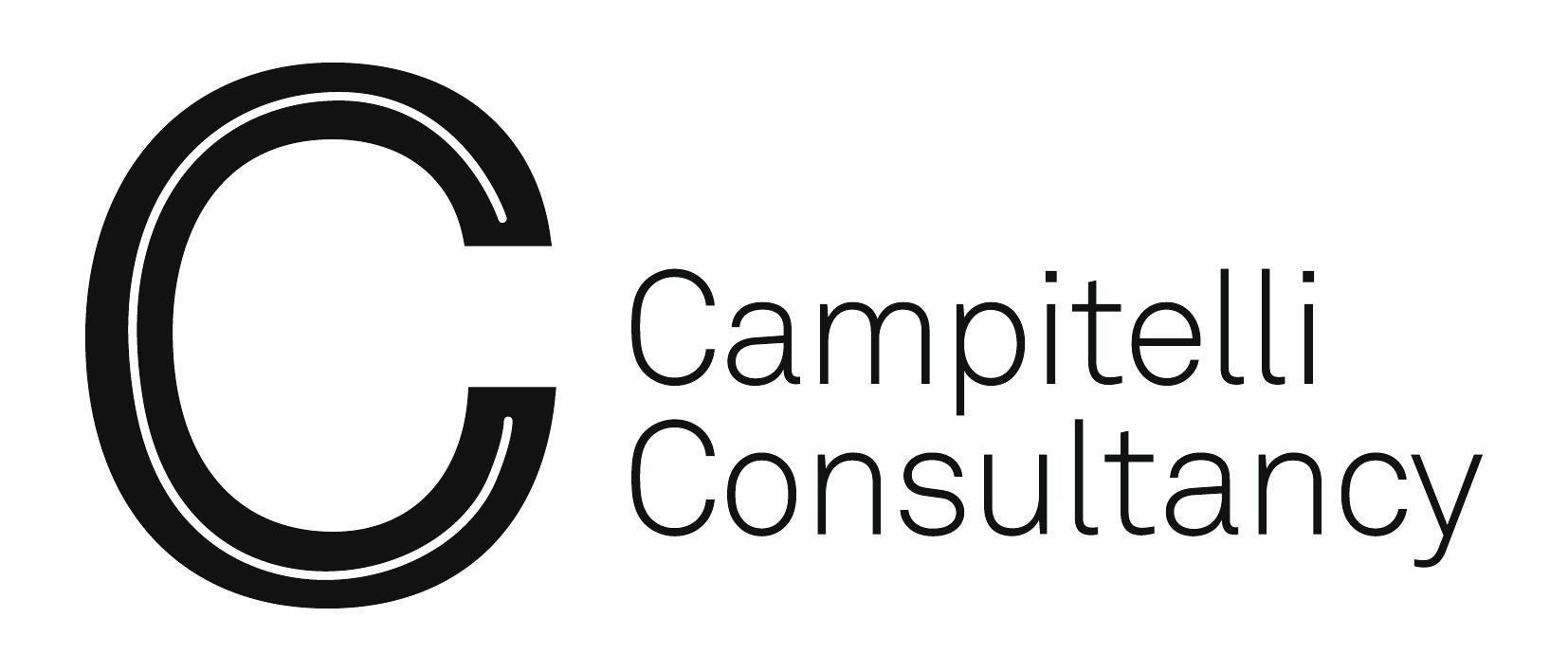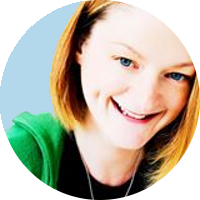 Author: Ruth Button
With Valentines' Day just behind us, the topic of relationships has been high on the agenda in the media and there has been no escaping the round of cheesy love songs pumping out of the shops and radio stations. Enter the inspiration for this blog, combining the topic of relationships with some cheesy (and some not so cheesy) songs, about the wonderful world of funder-grantee relationships.
The start of the relationship (the blind date)
Sometimes making that first contact with a funder can elicit feelings similar to those of an impending blind date – nervousness, fear, worrying about what to say and how not to mess things up, all bundled up with the excitement that if this works out it could be the start of a great long-term relationship.
Despite this, don't be afraid to pick up the phone and talk to funders – they are human too! Just make sure you have done your research first and if you feel that your organisation / project is a good match for a potential grant give the funder a call (unless they specifically request no contact). Be prepared with relevant questions and information about your project, so that you can discuss this confidently with the funder. Where possible set up face to face meetings – these conversations can be the key to starting a relationship that will lead to more involved longer-term funding partnerships.
Beyond the first date
Once you have got over that "blind date" hurdle there are some key elements which are essential to the success of your ongoing relationship. Here are five of my top relationship essentials (along with their "theme tunes" as promised!):
1) Communication– Spandau Ballet
Communication - Catch up regularly, agree with your funding partner how you both plan to keep contact and how often. For example, will you meet every month? What are your expectations of those meetings? What kind of reporting back is required? As well as keeping things ticking along in the relationship, open communication works wonders in addressing matters instantly and is essential to prevent unresolved issues that can threaten the relationship. Which brings me to point two…
2) We can work it out – The Beatles
There are times in funder–grantee relationships when things don't go quite go to plan. For whatever reason, your project isn't going as expected and you are behind schedule. Delays like this are not uncommon - it is how you deal with them that is important. Being honest with the funder about these kinds of issues as they arise is crucial to the viability of the relationship; given both your organisation and the Funder are willing to openly address any concerns - you can work it out.
Support - Let's not forget that relationships are a two-way thing. Too often there is a perceived power imbalance in favour of the funder as they are the ones with the money! However, funders need their not-for-profit partners to deliver the services on the ground and grantees need the funds to do this. Grantees can also support funders' understanding of the communities they serve, by sharing knowledge gained through their projects and their frontline experience with the beneficiaries. Mutually supportive relationships enable funders and grantees to better serve their shared vision and potentially achieve a greater impact for those they are aiming to help.
Respect - As with any partnership when everyone is so busy and, as is often the case in the NFP sector, juggling multiple roles, simple everyday stresses can strain a relationship. Throughout the relationship it is important that both partners remember to value each other and take care with their words, actions, and behaviours.
Appreciation – It's important to let your funding partner know that you appreciate them and their efforts. Grantees - make sure you don't miss any opportunity to acknowledge and thank your funder either publicly or in person. And funders can acknowledge the great work their not-for-profit partners do too in person or, for example, by featuring them on their website or at conferences and events. Mutual appreciation of each-other's efforts will help strengthen the relationship.
So there you have it, a few basic tips for healthy funder relationships which can pave the way for positive impact on those around us - not least the people and communities our organisations serve.
For more in-depth strategies for building strong long-term relationships with your funders, sign up for our Advanced Webinar: Thinking Creatively about Funder Engagement and Reporting coming up on Tuesday 5 March.
Finally, keeping a good sense of humour can help smooth things over along the along the way – I couldn't resist including this one...
Always look on the bright side of life – Monty Python