Grant strategies to build nonprofit capacity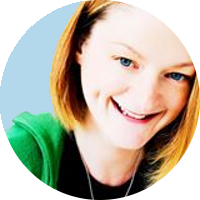 Author: Ruth Button
Developments in Grant Funding NZ
At the 'Both Sides of the Coin' event last month, Philanthropy New Zealand and Strategic Grants brought together grant-makers and grant-seekers to showcase new approaches to grant making. One of the most exciting new approaches discussed was the development of funding partnerships which go beyond the traditional 'transactional' model of funding. We heard from nine funders who had taken the plunge and embarked on more 'transformational' multi-year partnerships with their grantees.
Transactional vs. Transformational funding – what's the difference?
Transactional funding is the traditional 'application – grant – report' style of funding most of us are familiar with. It is typically carried out at arm's-length, with applications for projects which address immediate needs.
Transformational funding, in contrast, involves a high level of engagement between the funder and grantee typically over a longer period of time. The transformational partnership model creates an open, inclusive process that encourages both funder and grantee participation.
| | |
| --- | --- |
| Transactional funding | Transformational funding |
| • Low level of funder engagement | • High level of funder engagement |
| • High volume of applications | • Low volume of applications or "by invitation" |
| • Projects & things | • Causes & Mission-related investment |
| • Immediate needs | • Long-term change |
Changing the way funders make grants in this way gives them the opportunity to go beyond one off project funding to support the sustainability, and capacity building objectives, of the organisations they fund. This approach requires a fundamental shift in how funders engage with grant seekers, overcoming traditional hurdles to create successful, long-term and empowering funding relationships.
Many common themes emerged as the funders and grantees shared their experiences of going beyond the financial transaction to create productive and successful partnerships. Some of the key elements of successful transformational partnerships highlighted were:
High level of trust - Being transparent and building relationships based on trust will allow the partnership to flourish. Learning from each other as the relationship develops. Encouraging two-way accountability within the partnership removes the traditional 'power dynamic' perception that the funder holds the money and therefore the power; creating a more even playing field.
Good communication - Communicating openly and often was highlighted by many funders and grantees as crucial to the success of their partnerships. Sharing regular updates on progress, making adjustments along the way, asking for - and accepting constructive honest feedback; are all part of this, and essential to building trust mentioned above.
High level of engagement - Transformational grant-making requires not only significant, long-term financial investment from the funder, but also time to develop, monitor and manage the partnership. Having a shared vision and being clear about long-term goals is crucial as is the commitment from staff, management and Board.
Seeing these funders and their grantees openly sharing the lessons and insights they have learned on their partnership journeys was inspiring. At Strategic Grants we aim to help bridge the divide between grant-seekers and grant-makers and keep these open and honest discussions going. We hope you will be able to join us to do just that at one of our upcoming events across New Zealand.
With thanks to the following organisations for sharing their funding partnership insights with us: Spark Foundation & Manaiakalani, Foundation North & Surf Life Saving Northern, JR McKenzie Trust & Lifewise & Ara Taiohi, Wellington Community Trust & Experience Wellington, Wellington City Council & Everybody Cool Lives Here, Wayne Francis Trust & Canterbury Youth Workers Collective, Dove Charitable Trust & Delta Community Trust, Red Cross & Pegasus Health.
Author: Dr Karleen Gwinner
#the_characters, #the_need, #back_it_up, #goal_posts, #dig_down, #how_to, #budget_value, #access_yourself
Does the thought of writing a project proposal paralyse you with fear?
Do your eyes widen, do you gasp in preparation to scream?
Well relax! This is a normal and instinctual reaction. Your brain is preparing you for a deadly combat with words. Luckily, we are here to help you overcome your fear. We have plotted a few #hashtags to help you order the information you need for a killer project proposal. Use these and soon enough, you will win your battle with words and create dynamic well-structured project proposals for grant applications.
#the_characters
All good stories start by introducing the characters, and so too does a well-crafted project proposal. Introduce the people of your project; your organisation, partners and beneficiaries. Who will be the key driver/s for the project? Describe other key stakeholders and what they might do in the story. Who will benefit from the project? Are there any special skills or resources needed for the project? Articulate the vision guiding your organisation's mission. Tell the reader where the project will take place and who will take charge.
#the_need
Why does it need to happen? EPIC project ideas are great but highlighting the need for your project is your next task to craft a well-written project proposal. Defining what is needed is the fundamental ingredient of your project proposal. Ask who, why, what and when questions to define and fully understand your project's need. Be as realistic and specific as possible about the needs you are addressing. There may be many unmet needs, so focus on the main need(s) you have identified. Make sure the need aligns to the core mission and objectives of your organisation. Write down a clear statement, one to two sentences describing your need, e.g. young mums need stable and suitable housing to provide best care for their children. This helps to ensure that everybody involved in your project knows what you are trying to support, and funders understand the impact you are trying to have.
#back_it_up
How do you know the unmet need exists and why? Did you talk with your beneficiaries, do the local statistics indicate a problem, do your partners and stakeholders have a shared understanding of a problem, does the research support your observations of the need? Demonstrate how you know the unmet need exists. Write down what you know about the need, provide some recent and relevant evidence. Talk to our Evaluation Team if you are not sure about how to identify the need.
#goal_posts
Needs are things that can be directly tied to the project goal and objectives. The goals are necessary for the project to be successful. Defining clear goals and objectives aligned to your organisations' core mission is a critical part of the project proposal. Goals are your high-level statements about what the project will achieve. Goals map the key elements for success, e.g. the parenting program's goal is to provide safe, social and educational support for young parents.
#dig_down
Objectives describe the specific outcomes and deliverables of the project. You will have objectives for each phase of the project. Objectives dig down to the aims that support the goals. Objectives are statements about the desired outcomes e.g. reducing greenhouse gas emissions is an objective; the level of greenhouse gas emissions is an outcome. An objective is specific and measurable, and must meet time, budget, and quality constraints.
#how_to
Explain the how. What do you need to do to implement the activities to achieve the objectives, and the goals. When is it going to happen and how long will it take? Sometimes it helps to outline your key project activities into an easy to follow format (project table) and list the corresponding timetable (completion date) and the person responsible for each task. Think carefully about the time and resources needed to complete each phase successfully within the specified period. Go into detail to convince the funder you and your organisation know how to carry out the activities. A few questions to help put together the how to ask include - How will we do this project?; What are the boundaries of this project - what is outside the scope of the project?; What are the risks? -Financial, Social, Seasonal; What are the strategies for overcoming risks? - Risk Management, Back-up plan.
#budget_value
With the project activities mapped out you can outline the costs to undertake each activity and task of the project. What will it take (in terms of resources) to accomplish the goals of the project? Will you need more staff, and/or better trained staff? A new building? Write down a list of what you would need over what period to make the project happen. Then, next to each item, write down an estimate of what that would cost. Don't forget to include the in-kind cost of the project such as volunteer time or shared resources from other organisations. Does the project represent good value and benefit to achieve the goals? How will the funds be managed? Describe how the costs are justified and how the project can build capacity for your organisation and in the community. Be rigorous with your budget.
#access_yourself
With the project proposal developed ask others in your organisation to provide feedback. Is the information clear enough that someone else can implement the project if needed? Does the budget align to the tasks of the project? Once you have a well-planned project it is much easier to seek funding for a project. Make sure you assess your project against the grant selection criteria. If you need to fundamentally change your project to suit the grant provider, it is the wrong grant program for you. Leave it for another time or grant program.
Subscribe to receive Strategic Grants news and updates
Blog categories
Find me a blog about...