Grant strategies to build nonprofit capacity
Published: Thursday, 21 February 2019 12:44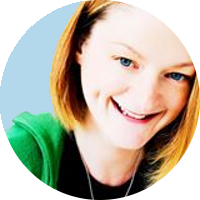 Author: Ruth Button
With Valentines' Day just behind us, the topic of relationships has been high on the agenda in the media and there has been no escaping the round of cheesy love songs pumping out of the shops and radio stations. Enter the inspiration for this blog, combining the topic of relationships with some cheesy (and some not so cheesy) songs, about the wonderful world of funder-grantee relationships.
The start of the relationship (the blind date)
Sometimes making that first contact with a funder can elicit feelings similar to those of an impending blind date – nervousness, fear, worrying about what to say and how not to mess things up, all bundled up with the excitement that if this works out it could be the start of a great long-term relationship.
Despite this, don't be afraid to pick up the phone and talk to funders – they are human too! Just make sure you have done your research first and if you feel that your organisation / project is a good match for a potential grant give the funder a call (unless they specifically request no contact). Be prepared with relevant questions and information about your project, so that you can discuss this confidently with the funder. Where possible set up face to face meetings – these conversations can be the key to starting a relationship that will lead to more involved longer-term funding partnerships.
Beyond the first date
Once you have got over that "blind date" hurdle there are some key elements which are essential to the success of your ongoing relationship. Here are five of my top relationship essentials (along with their "theme tunes" as promised!):
1) Communication– Spandau Ballet
Communication - Catch up regularly, agree with your funding partner how you both plan to keep contact and how often. For example, will you meet every month? What are your expectations of those meetings? What kind of reporting back is required? As well as keeping things ticking along in the relationship, open communication works wonders in addressing matters instantly and is essential to prevent unresolved issues that can threaten the relationship. Which brings me to point two…
2) We can work it out – The Beatles
There are times in funder–grantee relationships when things don't go quite go to plan. For whatever reason, your project isn't going as expected and you are behind schedule. Delays like this are not uncommon - it is how you deal with them that is important. Being honest with the funder about these kinds of issues as they arise is crucial to the viability of the relationship; given both your organisation and the Funder are willing to openly address any concerns - you can work it out.
Support - Let's not forget that relationships are a two-way thing. Too often there is a perceived power imbalance in favour of the funder as they are the ones with the money! However, funders need their not-for-profit partners to deliver the services on the ground and grantees need the funds to do this. Grantees can also support funders' understanding of the communities they serve, by sharing knowledge gained through their projects and their frontline experience with the beneficiaries. Mutually supportive relationships enable funders and grantees to better serve their shared vision and potentially achieve a greater impact for those they are aiming to help.
Respect - As with any partnership when everyone is so busy and, as is often the case in the NFP sector, juggling multiple roles, simple everyday stresses can strain a relationship. Throughout the relationship it is important that both partners remember to value each other and take care with their words, actions, and behaviours.
Appreciation – It's important to let your funding partner know that you appreciate them and their efforts. Grantees - make sure you don't miss any opportunity to acknowledge and thank your funder either publicly or in person. And funders can acknowledge the great work their not-for-profit partners do too in person or, for example, by featuring them on their website or at conferences and events. Mutual appreciation of each-other's efforts will help strengthen the relationship.
So there you have it, a few basic tips for healthy funder relationships which can pave the way for positive impact on those around us - not least the people and communities our organisations serve.
For more in-depth strategies for building strong long-term relationships with your funders, sign up for our Advanced Webinar: Thinking Creatively about Funder Engagement and Reporting coming up on Tuesday 5 March.
Finally, keeping a good sense of humour can help smooth things over along the along the way – I couldn't resist including this one...
Always look on the bright side of life – Monty Python