Grant strategies to build nonprofit capacity
Published: Wednesday, 21 November 2018 13:11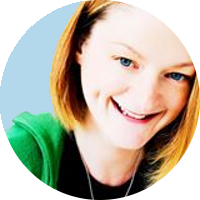 Author: Ruth Button
October was a busy time for the Strategic Grants Team in NZ. We ended the month exhibiting and catching up with lots of great NFP organisations at the Social Services Provider Aotearoa (SSPA) Conference held at the Pullman Hotel, Auckland, on 29-30 October 2018.
The theme of the conference was INSPIRE and with inspirational speakers such as Henare O'Keefe who has dedicated his life to combating violence, mentoring youth and prisoner rehabilitation, kicking off the proceedings; the tone of the conference was well and truly set.
A wide range of social service providers, from national organisations with large government contacts to local grass roots groups attended the conference. They took part in thought-provoking sessions about research into wellbeing in NZ, changes in NZ family law, how organisations can better work together, as well as opportunities to hear from the Minister for Children, Minister for Social Development and Oranga Tamariki about developments in the social service sector.
People visiting the Strategic Grants stand ranged from those with little or no experience of grants to others who already had a successful grants programme in place. No matter what stage of their grants fundraising these organisations were at, one common theme kept coming up in their conversations:
"We need more funding. Where can we find more sources of grants to support our work?"
Well, they had certainly come to the right place!
Strategic Grants' Grants Expertise Management System (GEMS) is a unique, online grants management system with allows you to; view relevant grant and funder information; record applications and outcomes; update your Grants Calendar; receive relevant deadline alerts and more.
GEM Portal is the only grants database and management system that is completely customised to your organisation's funding needs, through the initial development of a personalised Grants Calendar. Powered by Strategic Grants' database of thousands of government and philanthropic deadlines - GEMS is updated daily, ensuring your fundraising is streamlined and that you are not wasting hundreds of hours trawling through multiple grant listings.
Find out more about our GEM Portal and GEM Local grants management systems to learn how they can inspire your organisation's quest for grant funding sources.