Grant strategies to build nonprofit capacity
Published: Wednesday, 25 July 2018 14:27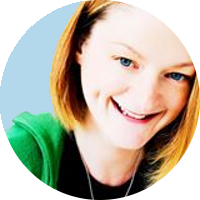 Author: Ruth Button
Developments in Grant Funding NZ
At the 'Both Sides of the Coin' event last month, Philanthropy New Zealand and Strategic Grants brought together grant-makers and grant-seekers to showcase new approaches to grant making. One of the most exciting new approaches discussed was the development of funding partnerships which go beyond the traditional 'transactional' model of funding. We heard from nine funders who had taken the plunge and embarked on more 'transformational' multi-year partnerships with their grantees.
Transactional vs. Transformational funding – what's the difference?
Transactional funding is the traditional 'application – grant – report' style of funding most of us are familiar with. It is typically carried out at arm's-length, with applications for projects which address immediate needs.
Transformational funding, in contrast, involves a high level of engagement between the funder and grantee typically over a longer period of time. The transformational partnership model creates an open, inclusive process that encourages both funder and grantee participation.
| | |
| --- | --- |
| Transactional funding | Transformational funding |
| • Low level of funder engagement | • High level of funder engagement |
| • High volume of applications | • Low volume of applications or "by invitation" |
| • Projects & things | • Causes & Mission-related investment |
| • Immediate needs | • Long-term change |
Changing the way funders make grants in this way gives them the opportunity to go beyond one off project funding to support the sustainability, and capacity building objectives, of the organisations they fund. This approach requires a fundamental shift in how funders engage with grant seekers, overcoming traditional hurdles to create successful, long-term and empowering funding relationships.
Many common themes emerged as the funders and grantees shared their experiences of going beyond the financial transaction to create productive and successful partnerships. Some of the key elements of successful transformational partnerships highlighted were:
High level of trust - Being transparent and building relationships based on trust will allow the partnership to flourish. Learning from each other as the relationship develops. Encouraging two-way accountability within the partnership removes the traditional 'power dynamic' perception that the funder holds the money and therefore the power; creating a more even playing field.
Good communication - Communicating openly and often was highlighted by many funders and grantees as crucial to the success of their partnerships. Sharing regular updates on progress, making adjustments along the way, asking for - and accepting constructive honest feedback; are all part of this, and essential to building trust mentioned above.
High level of engagement - Transformational grant-making requires not only significant, long-term financial investment from the funder, but also time to develop, monitor and manage the partnership. Having a shared vision and being clear about long-term goals is crucial as is the commitment from staff, management and Board.
Seeing these funders and their grantees openly sharing the lessons and insights they have learned on their partnership journeys was inspiring. At Strategic Grants we aim to help bridge the divide between grant-seekers and grant-makers and keep these open and honest discussions going. We hope you will be able to join us to do just that at one of our upcoming events across New Zealand.
With thanks to the following organisations for sharing their funding partnership insights with us: Spark Foundation & Manaiakalani, Foundation North & Surf Life Saving Northern, JR McKenzie Trust & Lifewise & Ara Taiohi, Wellington Community Trust & Experience Wellington, Wellington City Council & Everybody Cool Lives Here, Wayne Francis Trust & Canterbury Youth Workers Collective, Dove Charitable Trust & Delta Community Trust, Red Cross & Pegasus Health.