Get up to speed with your grants planning and writing using our great free resources.

Read our blog for grants best-practice, funder relationship and writing tips, industry news and learnings from professional education events. Grab a coffee and join us!

Our GEM of a Podcast delivers fun, snappy insights about grants strategy, planning and writing straight to your ears. Great for the commute to work!
Need to brush up on your grant-writing? Download our resource comparing poorly and well-written grant applications to help you on your way to becoming a grant-writing hero!

Grants and Legal Eligibility – A Guide
Certain grants require applicants to have certain legal status. Here's an explainer on some of the main legal structures of not-for-profits.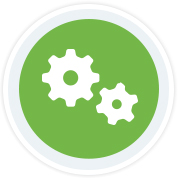 Is your organisation ready to undertake evaluation of your program outcomes and impacts? This quiz provides insights into your nonprofit's strengths and
weaknesses in evaluation, and next steps to address them.