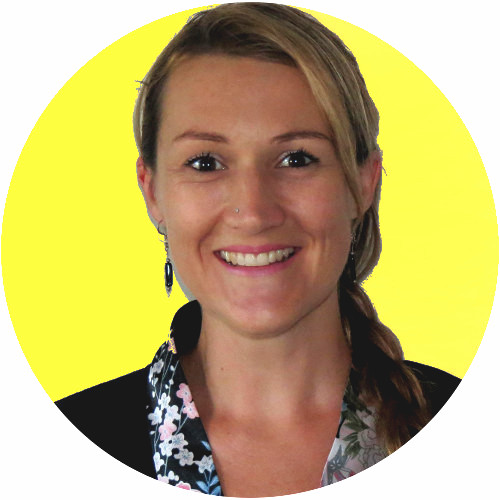 Three members of the SG team attended the FIA Conference in Melbourne last week, and claimed it was one of the most vivacious FIA conferences yet!
'Your time is now!' was the theme of this year's conference and by all reports the 1,000+ delegates who attended were inspired and motivated to make it their time….now!
SG team members Jo, Charlotte and Nancy were busy bees in our garden of grants exhibition booth – in keeping with our theme of 'Pollinating your Grants Program'. The team were kept busy talking to existing nonprofit partners, funders and new organisations about how to cultivate strong funder relationships, establish evergreen organisational processes and reap a successful grants harvest. (We've even had feedback that some of the folks who took our packets of seeds have planted them and are awaiting new shoots!)
FIA Conference 2019 from Strategic Grants on Vimeo.
The team did have a chance to attend a couple of the sessions, here are a couple of key take-aways;
A culture of philanthropy leads to excellent fundraising practice
Andrea McManus of the ViTreo Group (Canada) presented on 'Building a philanthropic culture and literacy in your organisation.'
"When philanthropy happens, good fundraising happens…."
There is no point having a good fundraising strategy if the organisation doesn't have a culture of philanthropy:
Everyone in the organisation is a fundraiser.
When attending Major donor meetings – bring in a frontline worker where relevant – engage all staff to engage your funders!
Organisations need fundraisers at the 'Executive Table' – they need to understand donor-centricity and accountability.
Lots of organisations lack solid strategic plans and outcomes measurement – and they are not measuring the value of their relationships (if this rings true, look into SGs' Evaluation Services).
Many organisations lack culture of philanthropy – there is a lack of board engagement.
Fundraisers need to challenge the status quo – 'how can we make change that strengthens our ability to deliver on our mission.'
The most focused and energetic organisation wins every time
Alan Clayton in the Opening Plenary – 'A new Ambition'
"Great fundraisers are awesome people – the most focused and energetic organisation wins every time".
Fundraisers should not be afraid of putting the emotion in fundraising – tell it as it is; see vulnerability as a fundraising strength.
Fundraisers are relentless; and must have unrelenting self-esteem
Fundraisers must forward plan; stay focussed on what's coming up next
A number of Awards were granted at the 2019 FIA Fundraisers' Gala Awards Dinner – the SG team had a ball catching up with so many of our nonprofit partners from across the country. A huge congratulations to all the Award winners in receiving recognition for your amazing work in the sector;
2019 Arthur Venn Fundraiser of the Year, Meredith Dwyer FFIA CFRE (Queensland)
2019 Fundraising team of the Year, Peter MacCallum Cancer Foundation (Victoria)
2019 Young Fundraiser of the Year, Alan White MFIA CFRE from Asylum Seeker Resource Centre.
The SG Team had a number of conversations with existing nonprofit partners (who came to say hello!) and many delegates who wanted to learn more about what we do, and how we do it. Key challenges discussed, which are experienced across most of the sector were:
* Many organisations are increasingly aware of the risks associated with relying on a single major funding program (generally state or federal government); they wanted to diversify their revenue streams and see developing a strong grants program as a key way to do this
* Organisations working in a specific sector and/ or location were interested to access a prospect list that targets grant opportunities best suited to their specific programs and target population groups
* Most fundraisers report a lack of resources and time! How can SG help?
One visitor to our booth was the FIA Conference National Scholarship winner (we love being the Scholarship sponsor!) – Ineke Unsworth from Free School popped by to introduce herself, and thank us for the opportunity to attend.
It was a busy, energetic and inspiring 3-days. Jo, Charlotte and Nancy LOVED meeting so many of our nonprofit partners face to face and hearing how Strategic Grants is integral to their grant seeking.
We look forward to being a part of next years' FIA Conference (February 2020 in Brisbane) – hope to see you there!